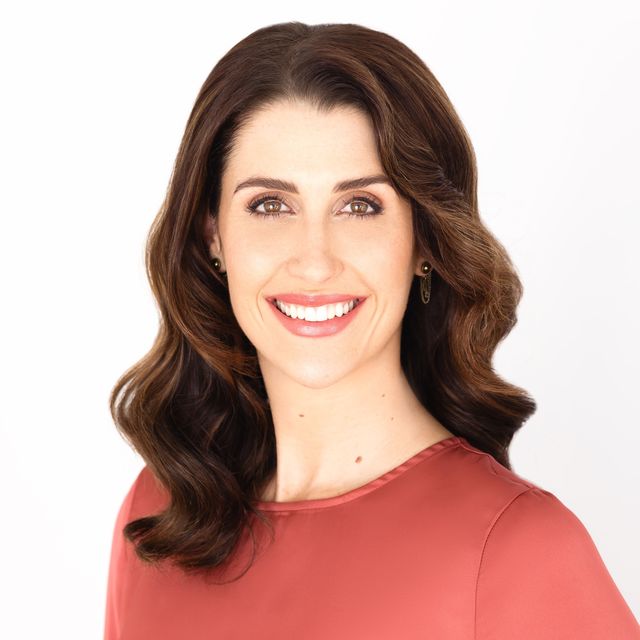 Master of Ceremonies
Nadine Higgins (nee Chalmers-Ross) is renowned as an intelligent, articulate and engaging MC.
From her strong background in broadcasting and business journalism, Nadine has developed the ability to comprehend complex topics, moderate multi-person panels and think on her feet to swiftly adjust to the direction of the conversation.
Nadine's clients engage her year after year, her robust skills as an MC, facilitator and interviewer are difficult to surpass.
Keynote Speaker: Rt Hon Sir John Key GNZM, AC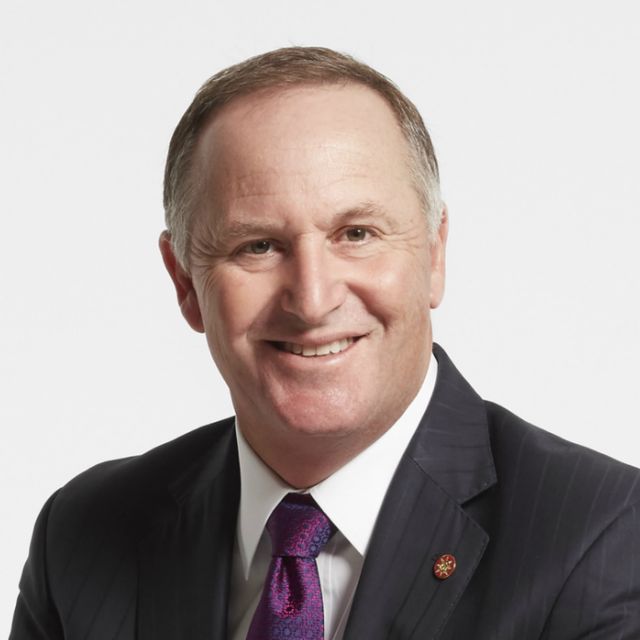 Rt Hon Sir John Key was the 38th Prime Minister of New Zealand from 2008 to December 2016, successfully leading the National Party to three election victories before retiring from politics at the end of 2016. He led the country through the aftermath of the global financial crisis and a series of devastating earthquakes in New Zealand's second-biggest city. When he retired from office, New Zealand had one of the highest growth rates and best fiscal positions of any advanced economy.
Sir John entered politics after a successful career in Investment Banking including nearly a decade in New Zealand, primarily with Bankers Trust and a decade off shore with Investment Bank Merrill Lynch in London, Singapore and Sydney as global head of Merrill's FX business and European head of its derivatives business.
Sir John is married to Bronagh and has two adult children. He loves to cook, watch rugby, travel and play golf. He is a member of the prestigious Augusta National Golf Club, along with other clubs.
In 2017 he was made a Knight Grand Companion of the New Zealand Order of Merit which brings with it the title of Sir John. While he is certain people will still call him John, he was delighted that Bronagh becomes Lady Key. He was also recognized by the Australian Government and has been appointed an Honorary Companion in the Order of Australia.
The University of Canterbury awarded Sir John a Doctor of Commerce honorary degree in December 2017. He graduated from the university in 1983 with a Bachelor of Commerce degree majoring in Accountancy. Sir John was a member of the Foreign Exchange Committee of the Federal Reserve Bank of New York (1999-2001).
Keynote Speaker: Heidi Kunkel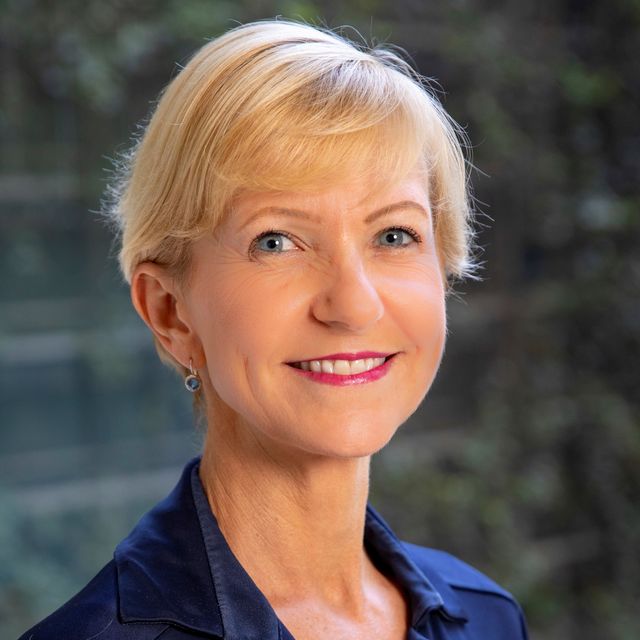 Vice President Operations, Australasia
Hilton Hotels & Resorts
Heidi is responsible for the overall performance of the growing portfolio of Hotels & Resorts in Australia, New Zealand and the South Pacific that currently encompasses 27 Hotels and over 10 new properties in the pipeline.
Heidi is a results-driven hospitality expert with over 20 years' experience in both operational and commercial functions of the business. Most recently, Heidi was CEO of New Markets Europe & Africa for Club Med where she was responsible for over 15 commercial markets.
Born in Sydney, Heidi has both Australian and German heritage. Growing up near the water on the Northern Beaches, she has a love for sunshine, salt water and fresh air, and enjoys going for long walks on the beach, hiking in nature and doing weekly Extreme Barre classes.
Keynote Interview: Graeme Stephens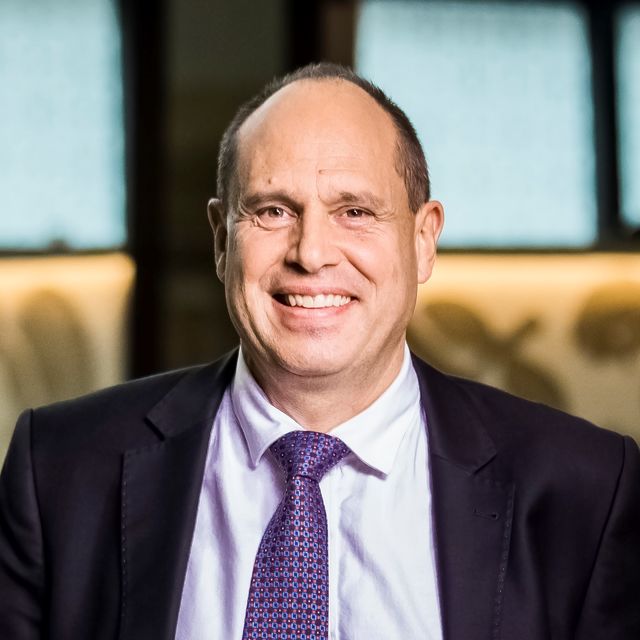 Chief Executive Officer, SKYCITY Entertainment Group
Graeme Stephens began as CEO at SKYCITY Entertainment Group in May 2017 with significant expertise in the gaming, hospitality, and leisure industries.
Prior to SKYCITY, Graeme spent four years as CEO of Sun International, a casino, resort and entertainment company listed on the Johannesburg Stock Exchange. Under his leadership the company rebalance its portfolio, diversified into growth areas in both South Africa and Latin America, redeveloped its flagship resort in Sun City and built a new casino resort near Pretoria.
An accountant by profession and more than 10 years' experience in banking and corporate finance, Graeme was appointed Senior Vice President of New Business Development at Kerzner International in 2003 and was responsible for a number of global hospitality projects before joining Sun International in 2011.
Platinum Sponsor Speaker: Lani Hagaman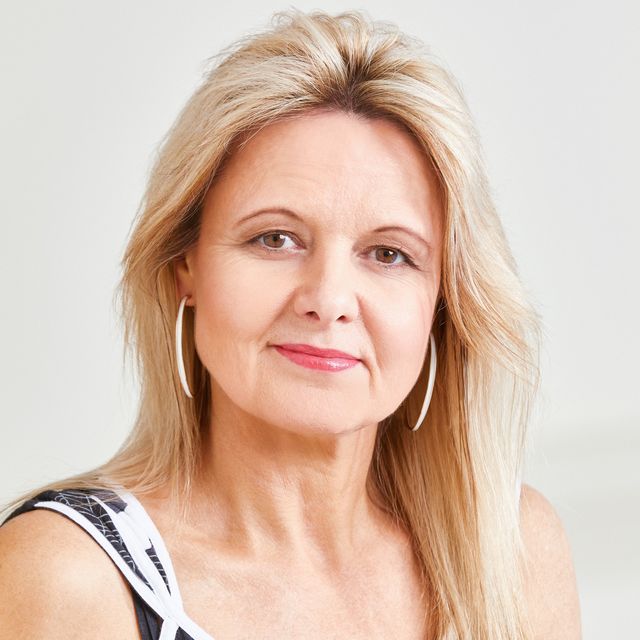 Executive Chairwoman of the Board, Scenic Hotel Group
As Executive Chair of Scenic Hotel Group, Lani Hagaman oversees the company's 18 hotels throughout New Zealand and the South Pacific. Scenic represents New Zealand's largest privately owned and operated hotel business and is unique for having a network of hotels in both metropolitan cities and provincial centres, as well as tourist markets in the South Pacific.
Lani's career with Scenic Hotel Group began in 1987 when she was employed as a financial controller. Today she sits at the top table directing the Group's future direction and growth with her Board of Directors. She is passionate about tourism as well as Scenic's involvement in local communities and is a very active philanthropist, continuing the legacy established by her late husband Earl Hagaman.
The Hagaman family's interests also incorporate extensive landholding and property developments nationally.
Lani is the current chair of the Helen Anderson Trust – a centre that provides support for people aged 18 and up with mental and physical disability.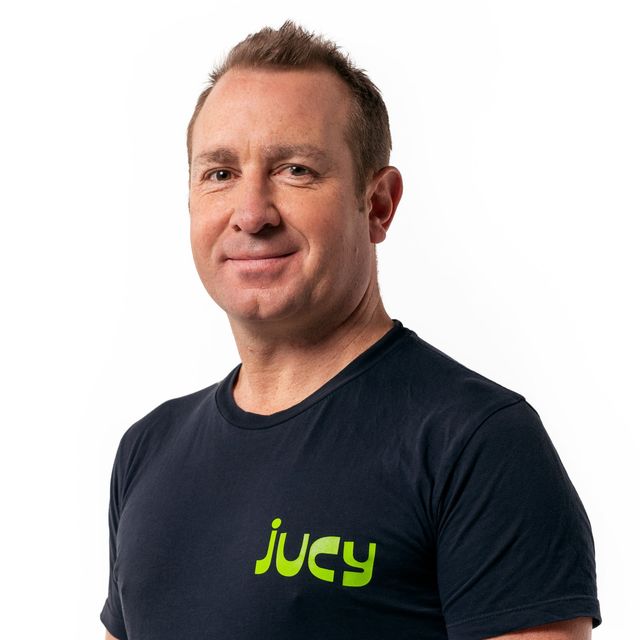 Chief Executive, Jucy Group
Tim Alpe is the Chief JUCYFIER (CEO) and co-founder of JUCY Group Limited, which has branches in New Zealand, Australia, the USA and Canada. Tim and his brother Dan started JUCY in Auckland in 2001. Starting small, with only 35 vehicles, the entrepreneurial brothers have grown JUCY to be one of the biggest tourism companies in Australasia with over 4,000 vehicles and more than 400 employees. Each year, more than 300,000 customers 'live JUCY'.
Tim has over twenty years of experience in the tourism industry. In 2010, Tim was named Ernst & Young Entrepreneur of the Year and represented New Zealand at the World Entrepreneur of the Year Awards in Monaco. In 2014, he was a recipient of the Sir Peter Blake Leadership Awards, recognised for his dynamic and motivational leadership. In 2017, Tim graduated from the Owner/ President Management program of Harvard Business School, Boston USA.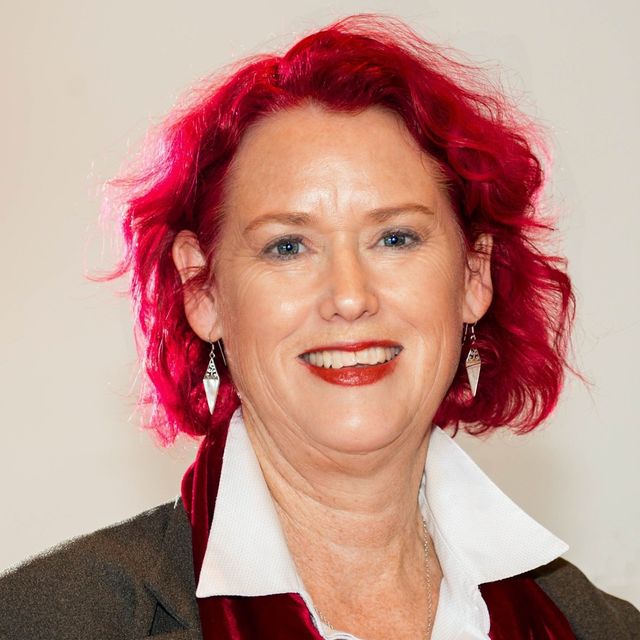 Hotel Sector Manager, Tourism Industry Aotearoa
Having worked in the logistics industry in both NZ and offshore in senior roles for 20 years, Sally was tempted back to New Zealand to work on Rugby World Cup 2011. Joining TIA in March 2014 provided Sally with the opportunity to develop the hotel relationships she made during the RWC and to advocate on their behalf. Sally spends lots of time travelling the country meeting with hotel sector members, updating them on TIA initiatives and finding out what TIA can do to support them.
In 2018, Sally was elected President of Skål Wellington and Vice President of Skål New Zealand. Skål is a global organisation of travel and tourism professionals.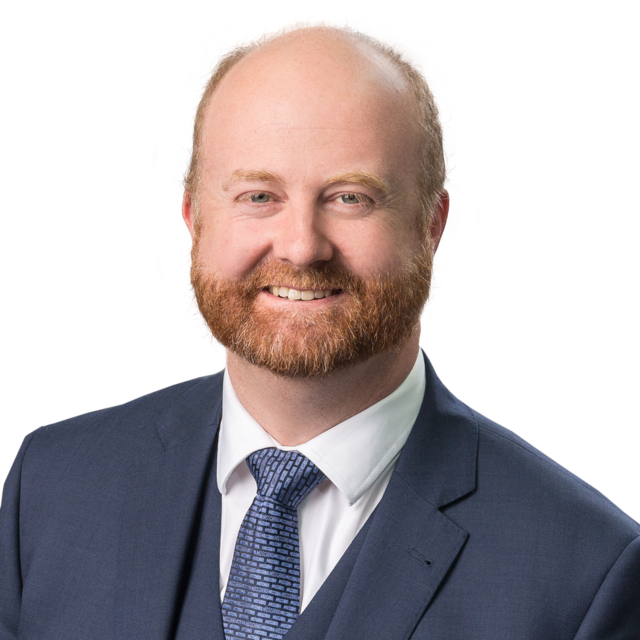 Head of People & Culture, Scenic Hotel Group
After studying politics and history at Otago University Craig quickly started up his first job as a barman. It was here that he was bitten with the hospitality bug.
With a career spanning twenty years in hospitality, in both hotel management and human resources, Craig still relishes the challenges of the industry.
Craig's focus is on leveraging technology in the workplace, developing teams, creating positive work environments and giving back to the industry with participating on advisory boards and workgroups.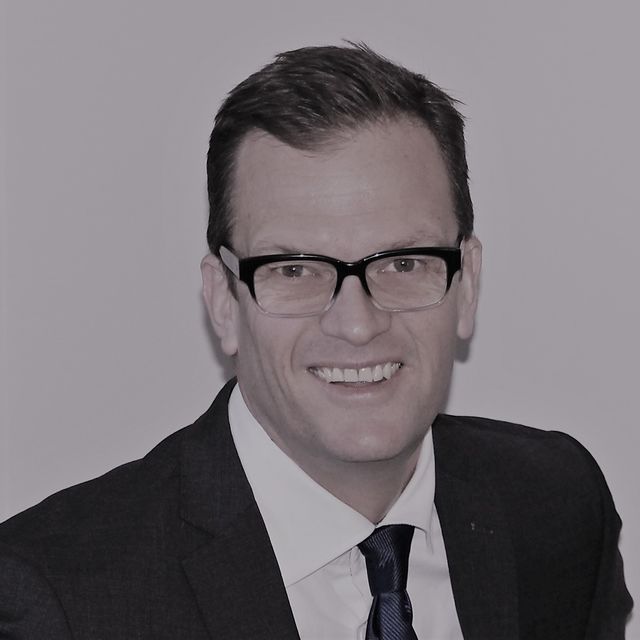 General Manager, Te Waonui Forest Retreat
Scenic Hotel Group
Richard Bungeroth works in the stunning Franz Josef Glacier working at Te Waonui Forest Retreat. Richard is the New Zealand Hotel Industry General Manager for 2018. During his past seven seasons at Te Waonui Richard has seen financial, quality, service and sustainability success running this five-star, 100-bedroom Hotel in one of the remotest locations within New Zealand.
Richard brings with him the strong Food & Beverage and Rooms Division Management skills acquired from having worked in some of the finest Hotels and Restaurants in centres such as London, New York, South Africa, Tanzania, Zambia and New Zealand. Besides his strong hands-on skills, Richard possesses the highest formal qualification of Masters Degree of Business Administration MBA, Stellenbosch University, Cape Town, South Africa.
Richard likes to stay healthy with his family and enjoys trail running and surfing.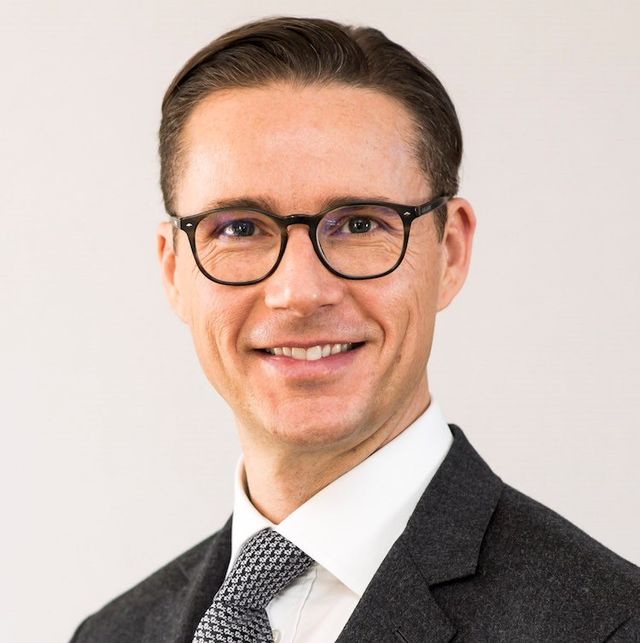 Global Business Director, Horwath HTL
James is the Global Business Director of Horwath HTL, the worlds oldest and largest Hospitality Consulting Brand and is responsible for 50 offices in 39 countries around the world.
Horwath HTL is famous for their expertise in the hospitality sector having written the first uniform standard of accounts, and for having the most experienced local experts in the business.
Originally from the world of advertising, James started in the hotel business in the best possible way, by accident, and has never left. James did a three-year management trainee course at the famous boutique hotel, Lydmar, in Stockholm before leaving to join consulting firm Overlook Hospitality Management with a brief to develop new products for the industry.
One of these became The Bench, which revolutionised the way performance data was collected and used in hotels. James was Managing Director of The Bench for five years before becoming Managing Director of STR Global, the company formed by the merger of The Bench, Deloitte's HotelBenchmark and Smith Travel Research.
A regular speaker at conferences and on television, James has appeared on CNN, The BBC, Bloomberg and others talking about the industry.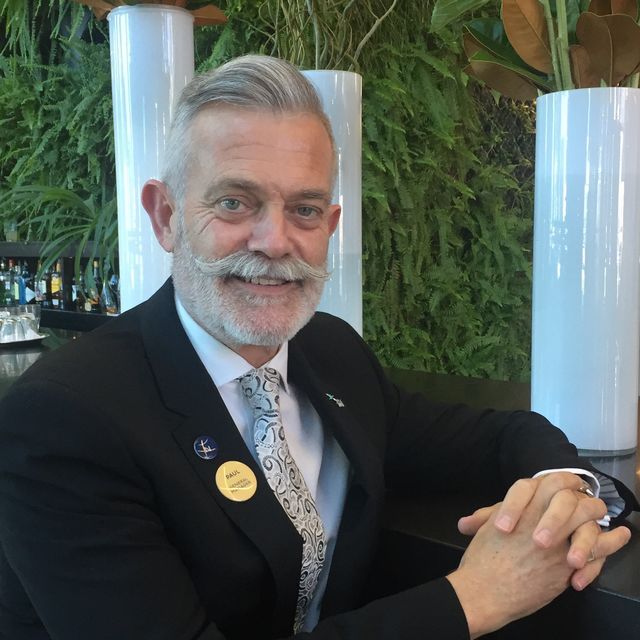 General Manager, Novotel & ibis Budget Auckland Airport hotels
General Manager of Novotel & ibis Budget Auckland Airport hotels and over the past year was involved as the pre-opening General Manager for new Airport hotels.
Paul has a 40-year work history in hotel management of which 16 have been with AccorHotels, eight latterly in New Zaeland and eight in the UK.
Paul plays a pivotal role within Industry as Chair of the TIA Auckland Hotels group and as an ATEED Destination Committee member.
He represents AccorHotels NZ as 'brand champion' for Novotel in New Zealand, a role that aims to promote best practice within the Novotel hotel network as well as sharing and championing and translating new global initiatives for Accor's New Zealand network.
Paul offers mentoring and support to younger/upcoming General Managers.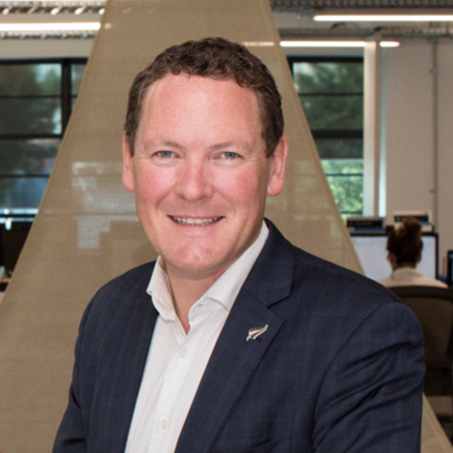 Chief Executive, Tourism New Zealand
Stephen joined Tourism New Zealand as Chief Executive on 3 April 2017.
Before joining Tourism New Zealand Stephen was Chief Executive Officer of Loyalty New Zealand, the company behind New Zealand's customer loyalty and data coalition, Fly Buys, and the analytics business LAB360.
Stephen has extensive international experience working as a senior executive of world leading digital marketing, data and technology companies in the UK and North America.
Now he leads Tourism New Zealand, the agency charged with growing the value of international visitors to New Zealand. Stephen is also a Board member of the Tourism Industry Association and sits on the New Zealand Screen Production Grant and Significant Economic Benefits Verification Panel.
Stephen is a trustee and Board member of New Zealand data charity Figure NZ, a founding member of the New Zealand Data Futures think tank and served as a member of several Cambridge University Advisory Boards.
Stephen holds an MBA from Cambridge University.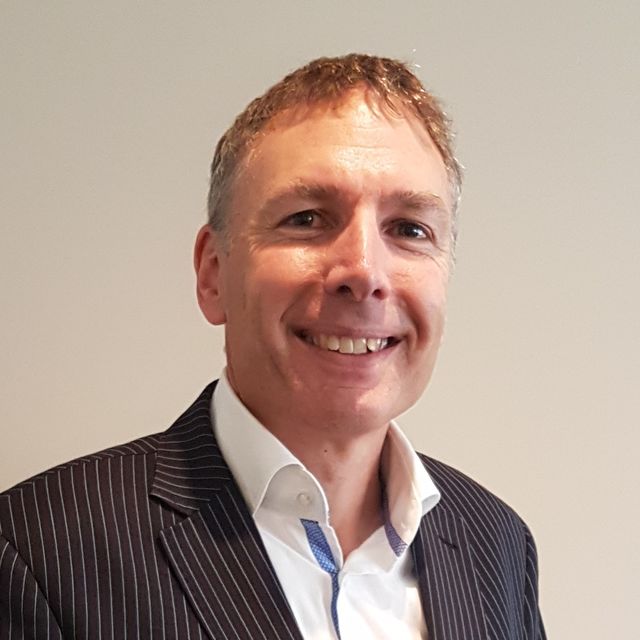 Managing Director, Brook Serene
Bruce began his career in hospitality washing dishes in the local Cobb & Co after school. For some strange reason, this did not put him off the industry so after leaving school he studied hotel management at CIT before taking a position as a trainee manager for an international hotel chain. Some 30 years later, Bruce has spent time working in most areas of hotels, from 800-room business hotels in London to 12-villa luxury lodges in New Zealand.
Currently, Bruce is Managing Director of Brook Serene, a company which manages five boutique, luxury hotels across New Zealand. These properties being The George, Hotel Montreal, Regent of Rotorua, Hulbert House and Henley Hotel.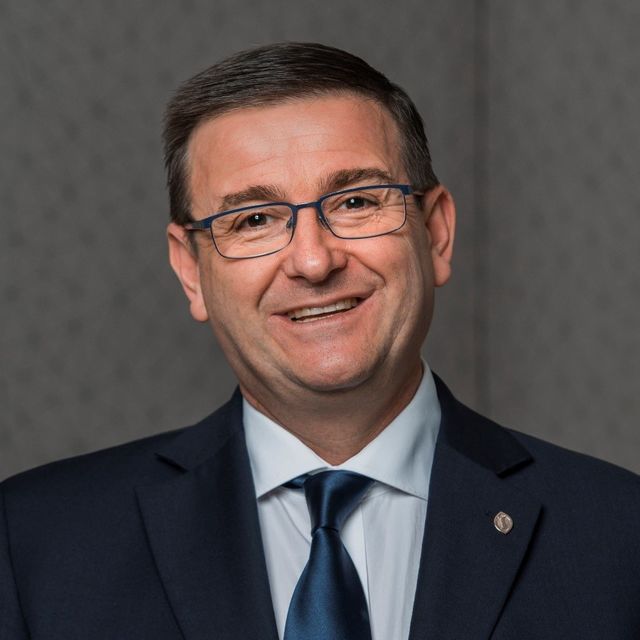 General Manager, InterContinental Hotel Wellington
Director of Human Resources, InterContinental Hotel Group NZ
A 28-year veteran of the hospitality industry, Scott gained a Bachelor of Business in Hotel Management from Victoria University in Melbourne. Scott has been a General Manager since 2001 working with Sebel, Duxton and AccorHotels.
Scott joined IHG in 2007 and has been involved in the Holiday Inn Refresh programme, Human Resources and Talent Development as well as the Inclusion and Diversity programme RISE. In 2012 the opportunity to become General Manager of the iconic InterContinental Wellington arose and with it a full refurbishment programme. This included the recreation of Chameleon Restaurant and the transformation of the famous
Arizona Bar into the very successful Two Grey Bar and Brasserie. Chameleon is now a One Hat restaurant with award winning Chef Paul Limacher at the helm and Two Greys has become one of Wellington's busiest food and beverage and venues.
At the beginning of 2019 Scott took on the extra responsibility of overseeing the Human Resource Team in New Zealand.
Scott is an Advisory Board member for Le Cordon Bleu Wellington, presenter to Industry student groups at WelTec Hospitality College, Judge NZ rising stars Hospitality NZ, Sponsor for the IHG Rise programme and initiated a programme with the Kiwi Community Assistance group to offer linen, amenities and various items to help with their shelter programme.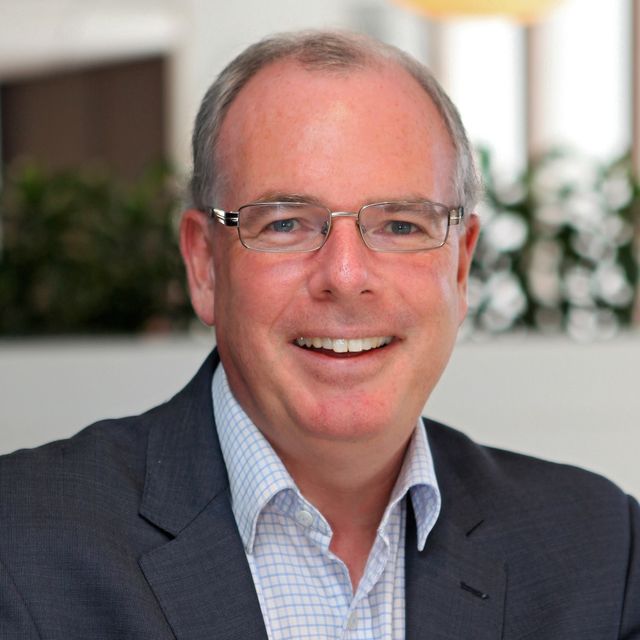 Director, Horwath HTL New Zealand
Stephen jointly established the specialist tourism and leisure consulting practice, Horwath HTL (formerly Horwath Asia Pacific Limited) in 2002. With more than thirty five years consulting experience in the New Zealand tourism industry, Stephen has also undertaken engagements in Australia, Fiji and the Cook Islands.
Stephen's enthusiasm and in-depth knowledge of the New Zealand tourism industry adds value for clients, by providing a well-balanced and sound approach to their specific needs and assisting clients to progress their business with quality information for decisions and strategies.
Stephen assists lenders, investors, funding sponsors, and purchasers/developers in both the public and private sectors, with the ability to quickly ascertain what financial and market analysis or research will be of most benefit.
Stephen's service lines include market demand analysis, financial feasibility analysis, market research, economic impact analysis and strategy development.
Managing Director, Australasia & Japan,
InterContinental Hotels Group (IHG)
Leanne Harwood is IHG's Managing Director for Australasia & Japan, responsible for the operations, growth and performance of the more than 80 hotels.
In this role, she oversees the success of IHG's business at a time when it continues its fantastic growth momentum in Australia and prepares for some major upcoming sporting events in Japan.
Leanne has more than 20 years' hospitality experience with more than a decade at IHG, and has worked in many countries including Australia, New Zealand, Vietnam and French Polynesia.
Originally from NZ, Leanne is a relentless globetrotter, avid reader and wannabe wine connoisseur.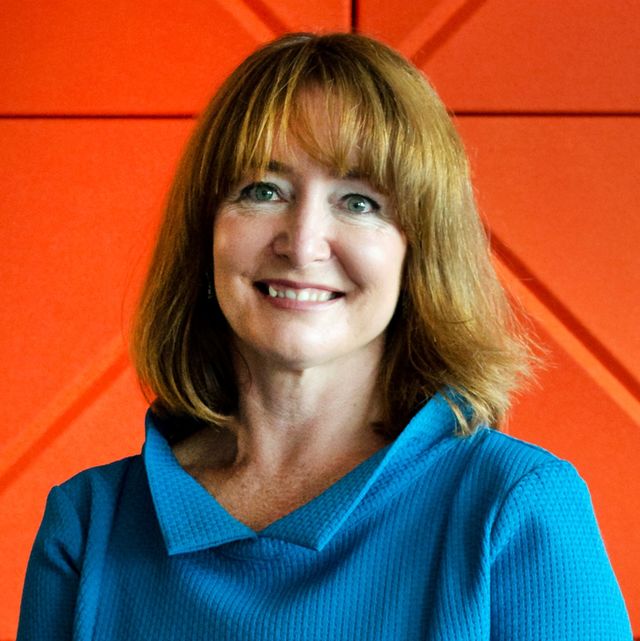 Group General Manager, Jet Park Hotels
Nicole Lawson is Group General Manager for Jet Park Hotels, overseeing and responsible for the three hotels (Auckland Airport, Rotorua and Hamilton Airport). Having worked in the Hospitality industry for over 26 years, some highlights have included working in several hotels in Queenstown, Melbourne and Auckland CBD for the past 15 years. Nicole is honoured to have been an active member on various advisory boards for Ronald MacDonald House Charities (RMHC) and the AUT School of Hospitality and Tourism. She is proud to be able to support a variety of charities through her role such as Make A Wish, Dress for Success, Woman's Refuge and the SPCA and feels passionate about supporting the local community and encouraging young people into our Industry. Nicole was also a finalist as General Manager of the Year in the 2017 NZ Hotel Industry Awards.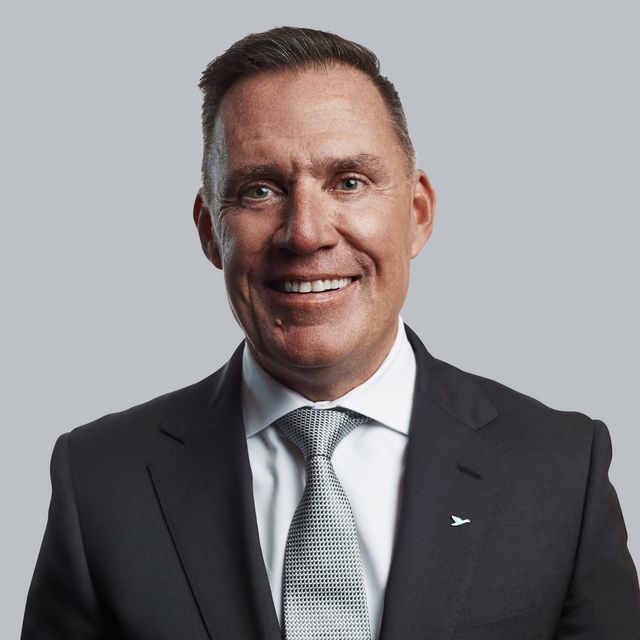 Chief Operating Officer Pacific, Accor
Simon McGrath is the Chief Operating Officer for Accor Pacific, responsible for over 385 hotels, 53,000 rooms and 21,000 employees in the region.
Simon has had an extensive and highly respected career having worked in executive management positions in both main cities and iconic leisure destinations throughout Australia. Simon has also worked throughout Asia in key locations including Malaysia and Thailand.
Simon is a Director of AAPC Limited, Accor Vacation Club and Reef Casino Trust. He also holds positions on the following industry Boards:
Deputy Chairman, Tourism and Transport Forum (TTF)
Deputy President, Accommodation Association of Australia (AAoA)
Blue Mountains International Hotel Management School Advisory Board
Simon participated in a special Taskforce for the NSW Government – Visitor Economy Taskforce in 2018 and outside of tourism and hospitality, Simon holds the position of Independent Director of GenesisCare (leading healthcare company).
Simon has played a major advocacy role in advancing Indigenous employment in hospitality and wider economic employment. He has also championed and taken a lead role to greatly improve gender diversity in the tourism sector.
Simon has been recognised for his contribution to the hospitality industry with numerous awards including:
Simon was recognized in the Queen's Birthday Honours List as a Member of the Order of Australia (AM) in June 2019. The prestigious honour is given to only 365 recipients each year, with Simon chosen for his significant work in promoting Australian tourism on the world stage
Australasian Hotelier of the Year in 2009, 2017 and 2018 (HM Awards)
AccorHotels was named Best Accommodation Chain in 2013 (HM Awards)
Simon was awarded a Gold Bernache in 2012, the highest accolade for performance for Accor globally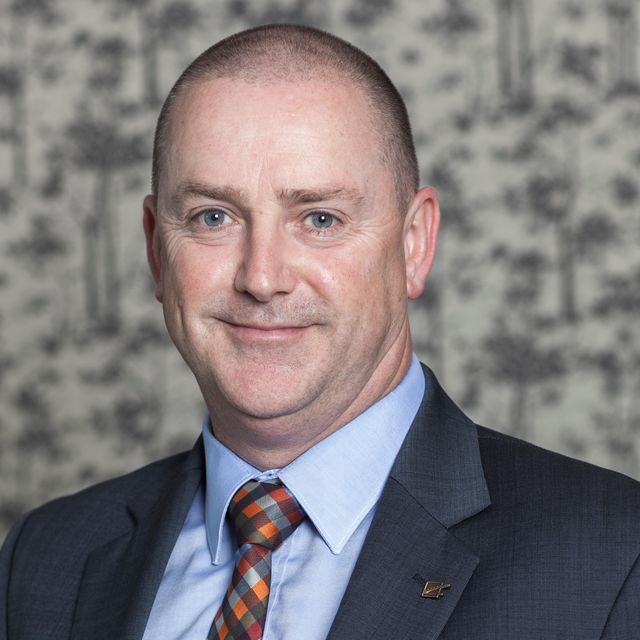 Chief Operating Officer, Sudima Hotels and Hind Management
Les Morgan is the Chief Operating Officer of Sudima Hotels and Hind Management. The Group has an annual turnover in excess of $50m and employs over 450 people. Sudima Hotels is currently is undergoing a significant expansion phase with numerous new Hotels under development. The company is contracted to have in excess of 1,600 rooms under management by 2021.
Les recognises that whist commercial success is a primary function of any business; strong organisational values and community empathy are vital ingredients to a healthy prosperous company.
Originally from Rotorua he now resides in Auckland. He holds a Black Belt in Tae Kwon Do and is a Sommelier by trade. His background includes experience in 3 to 5 Star Hotels from boutique to substantial in both the UK and New Zealand with several of the World's leading Hotel Brands.
Les is a previous recipient of a Westpac Excellence in Leadership Accolade. Was the 2018 winner of both the NZ Hotel Industry Senior Hotel Executive and TIA's Tourism Industry Champion Awards.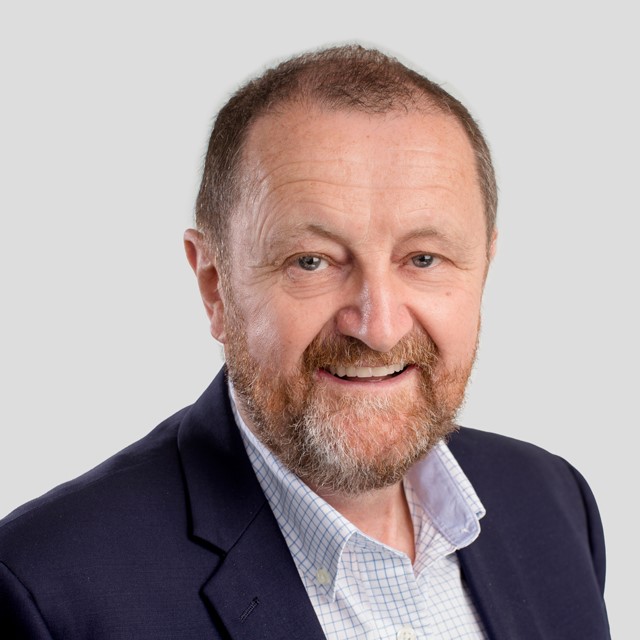 Chief Executive Officer, New Zealand Cruise Association
Kevin has worked closely with the NZ cruise industry for over 10 years, developing strong relationships with cruise lines and government agencies. He held the role of Southland Regional Harbourmaster for many years and has a wealth of marine science and maritime experience.
Kevin served as Chair of NZCA for several years until the Board appointed him Chief Executive Officer.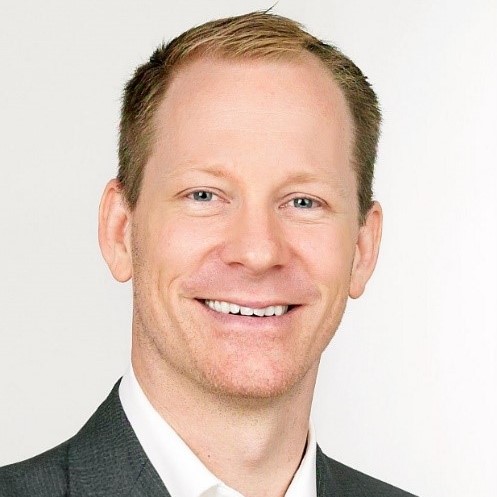 Area Director Asia Pacific, STR
Jesper Palmqvist is based in Singapore as Area Director Asia Pacific for STR - leading the company and regional team for the wider region. He has spent his career across supplier and aggregator sides in hospitality, online travel and IT. As a strong supporter of simplifying big data through stories, he works to increase the engagement with data intelligence and clarify decision making for hospitality, research and investment companies in Asia Pacific. Jesper regularly attends and presents at client events and conferences around the globe, and has been interviewed by news outlets including Bloomberg, CNN and various financial, tourism or hospitality industry publications.
STR tracks supply and demand data for the hospitality industry and provide valuable market share analysis for global hotel and investment companies and agencies across the globe.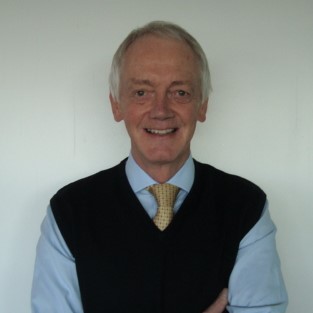 Chief Marketing Officer, Whittaker's Chocolate
Philip spent a large part of his career with Unilever, the Anglo Dutch multi-national, marketing such brands as Dove, Persil, Rexona and Sunsilk. He worked for Unilever in the UK, South Africa, Thailand and New Zealand.
Subsequent to Unilever, Philip was Marketing Manager for the Lotteries Commission for five years.
For the past 17 years he have been Chief Marketing Officer for Whittaker's a New Zealand chocolate company. The company has grown significantly over the years and has been voted New Zealand's Most Trusted Brand and New Zealand's Most Loved Brand for the last 7 years.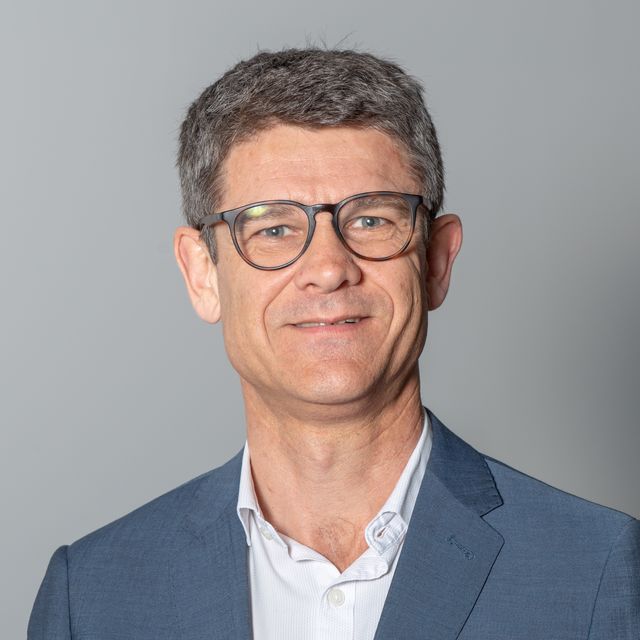 Chief Executive, Tourism Industry Aotearoa
Chris studied politics and history at University before beginning his working life as a radio journalist.
He then worked at Parliament - including three years with the Minister of Tourism, when he was involved in development of the first Government Tourism Strategy – 'Tourism 2010'.
That was followed by management roles in the energy sector before joining Tourism New Zealand in 2012 as a General Manager in charge of communications and stakeholder relations.
In 2014, Chris moved to the Tourism Industry Association, as Chief Executive. In 2016, the organisation changed its name to Tourism Industry Aotearoa and it continues to play a key role as the peak body for the New Zealand tourism industry.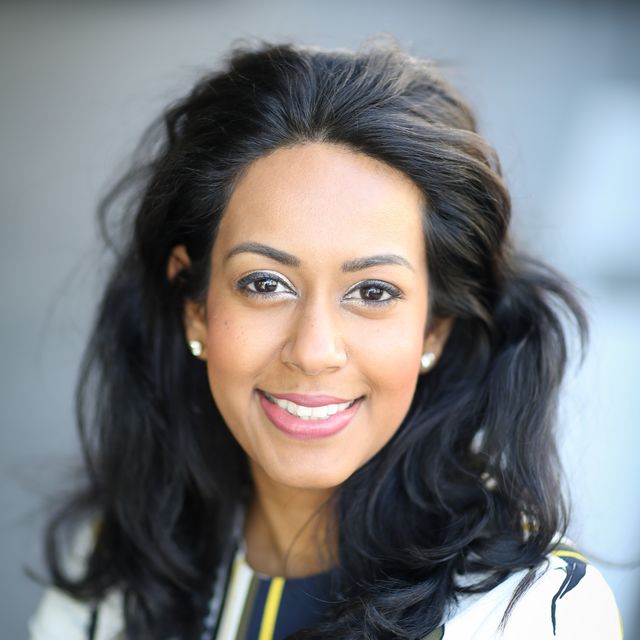 Co-founder, Tourism Talent
Nuwanthie is the co-founder of Tourism Talent, established to connect great tourism businesses with outstanding talent. Her passion for talent, skills and capabilities has led her down this path - and hence is keen to support the growth of key critical skills for the Tourism and Hospitality sector. Nuwanthie believes that young and aspiring individuals represent the future of the organisational environment and will be responsible for driving the seismic shift in both workplace culture and functionality that we will begin to witness emerge over the coming years.
We are a talent marketplace solely dedicated to the tourism industry, allowing tourism operators big and small the chance to connect with skilled professionals for full time and temporary opportunities. We are also working with a number of partners to change perception of what a tourism career could be, focusing on re-educating the public from school level and beyond.
Nuwanthie is also CEO of ICE, a strategic resourcing agency, helping companies take concepts to measurable realities globally.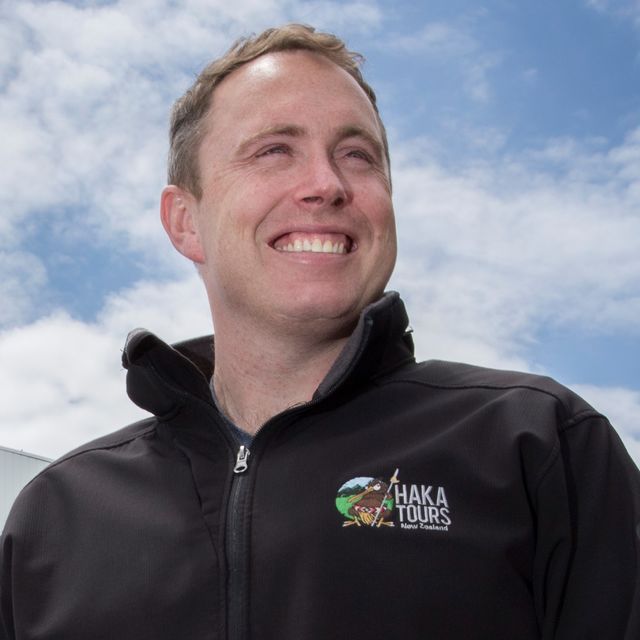 Founder, Haka Tourism Group
In 2007, Ryan started Haka Tours with no tourism experience but a desire to break away from the corporate world and to work in an industry he could be truly passionate in. With a business model going direct to the consumer online and bypassing the traditional travel agency and wholesaler market, Haka Tours gained traction and expanded its adventure tour range to include guided snow tours and mountain bike tours.
12 years later, the wider Haka Tourism Group includes a growing nationwide chain of up-market hostels, Haka Lodges, an international educational brand, Haka Educational Tours that operates in 12 countries globally and a brand-new hotel brand, Haka Hotels, with the first two sites having opened in Auckland in Dec 2017 and Jan 2018. Their vision is to have a nationwide presence of 10 Haka Hotels in the next 5 years.
The Haka Tourism Group see themselves as much as a digital marketing company as they do a travel company and has won many prestigious awards including the Supreme Award at the 2017 New Zealand Tourism Awards. With a strategy firmly based on niche tourism products backed by a shared service business model, the Haka Tourism Group aims to be on the most widely recognised and respected tourism brands in Australasia.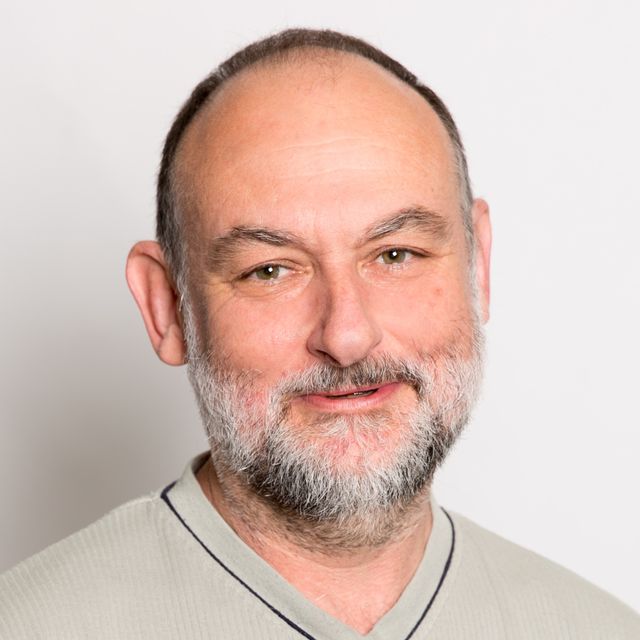 Chief Executive Officer, Gilligan Sheppard
Bruce co-founded Gilligan Sheppard in 1985. Bruce prides himself on telling clients what he honestly thinks, rather than what he thinks they want to hear. He prefers commercial honesty no matter what.
Strategically as a firm Bruce has successfully positioned Gilligan Sheppard as a wealth services firm. They help clients generate, maintain and optimise wealth through business and investment. This has included a number of Tourism, property, property services, construction and technology ventures..
In short, our culture is business and investment driven not accounting focused and we can truthfully say we have eaten the fruit and bitter pills of business as have our clients, and we know through doing it what works and doesn't work in crisis and opportunity.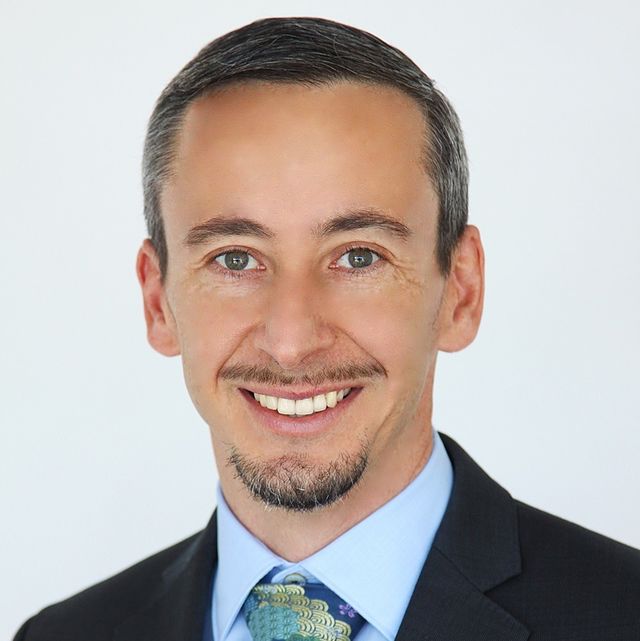 Chief Economist, Westpac
Dominick joined Westpac as a Senior Economist in 2006 and became Chief Economist in 2011. His most well-known research concerns the roles of taxation, interest rates and inflation on the New Zealand housing market. He has also published research on the exchange rate, New Zealand's labour market and macroeconomic modelling.
Dominick started his career at the Reserve Bank of New Zealand. He was closely involved in forecasting and interest rate decisions as second-in-charge of the RBNZ's forecasting team. He is from Christchurch and graduated from the University of Canterbury with a Bachelor of Science with 1st Class Honours in Economics.
His travels include crossing Mongolia on horseback, riding 1000 miles down the Peruvian Andes and a year spent in the Amazon jungle.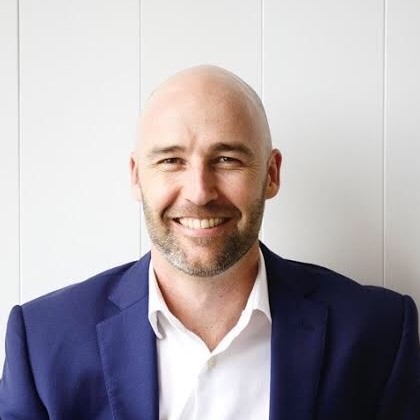 Head of Public Policy, Airbnb
Brent Thomas is responsible for public policy in Airbnb's Australasian, South Asian and South East Asian teams. Working as a government policy expert, Brent has helped Airbnb with regulatory and government issues across Australia, India and South East Asia.
Prior to Airbnb he has held senior policy and corporate affairs roles across the banking and technology sectors, including Vice President, Public Policy and Corporate Affairs at Mastercard, Head of Corporate Affairs at eBay and Chief of Staff to the Managing Director at PayPal Australia.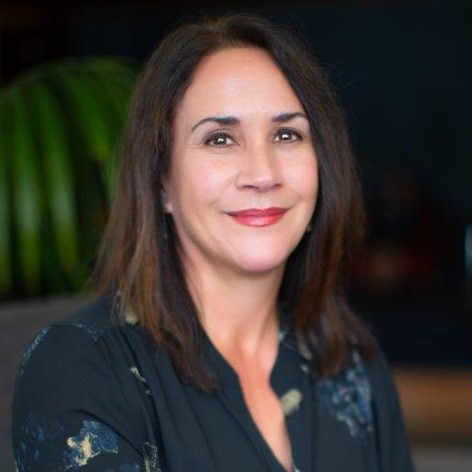 General Manager, Millennium Hotel Rotorua
Pipiana has been a part of the hospitality industry for over 25 years and is currently General Manager of Millennium Hotel Rotorua.
Recognised for her many years of representation at local and national tourism events, her significant involvement with Maori Tourism and her long term passion for mentoring and developing employees, Pipiana was awarded the Spark Business Icon of Hospitality at the Rotorua Hospitality Awards in 2016, then at the New Zealand Hotel Industry Awards 2017, was awarded New Zealand General Manager of the Year.
The hotel has flourished under her management both in relation to its financial performance but also in the development and progression of many multi-generational employees. Within the hotel group currently, there are five General / Hotel Managers who were trained and mentored by her.
She feels that while the industry is ever changing, our unique stories, culture and language are what we should continue to share and weave in to all that we offer. Tourism isn't just about a single product, it is about people sharing their lives and stories in a way that captures the essence of New Zealand.
Down time is spent enjoying the fabulous back yard of the Rotorua region with family & friends. With endless mountain bike trails on offer and two sons and a grandson who are avid "bikers", mountain biking is a new hobby she has taken up in the last year. Getting out a couple of times a week, the forest is the new playground and the ukulele (the previous year's hobby) has been ditched for now!