Now in its 9th year, our very popular Property Forum (previously known as the Technical Seminar) will run on Day One of the conference. Please note that Day One is not open to media.
Where: Cordis, Auckland

When: Day One - Wednesday 19 June 2019
Time: 3:30pm - 5:30pm
Registration and afternoon tea from 3:00pm.

Drinks from 5.30pm.


Hotel Supply and Investment Overview

Presented by
Dean Humphries, National Director Hotels New Zealand / South Pacific, Colliers International
Hotel Demand Outlook

Presented by
Stephen Hamilton, Managing Director, Horwath HTL New Zealand
Provincial Accommodation Development Opportunities & Issues

Chaired by
Stephen Hamilton and Dean Humphries

Panellists
Jim Boult, Mayor, Queenstown Lakes District Council
Clare Davies, Managing Director, Capstone Hotels & Resorts
Kristin Dunne, Chief Executive, Bay of Plenty Tourism
Chris Ramsay, Chief Executive, Invercargill Licensing Trust
Major Hotels Panel talking about Brands

Chaired by
James Chappell, Global Business Director, Horwath HTL

Panellists
Richard Crawford, Senior Director Hotel Development, Australia, NZ & Pacific, Marriott International
Lindsay Leeser, Vice President Development Pacific, Accor
Abhijay Sandilya, Senior Director Development, Australasia & South Pacific, InterContinental Hotels
Robert Scullin, Vice President Development Australasia, Hilton Hotels & Resorts
Hosted by Colliers, Horwath HTL & TIA
Colliers International, Horwath HTL and Tourism Industry Aotearoa are the proud hosts of the 2019 Property Forum Wednesday 19 June at The Cordis, Auckland.


Colliers International is a leader in global real estate services and the market leader in all aspects of commercial property in New Zealand.
The Colliers International Hotel Division is the largest in the country, specialising in sales, valuation and consultancy assignments. Our specialist team prides itself on its unparalleled track record and ability to deliver high levels of service for our wide range of clients.
We also offer our clients an extensive range of hotel & hospitality research on all the major markets and also benefit from our extensive knowledge in assignments including market feasibility studies and hotel operator selection services, such as the recently announced QT Auckland, Viaduct Harbour, InterContinental Auckland, Commercial Bay and the Travelodge Hotel, Wynyard Quarter.
Our team of qualified hotel valuers provide valuations for individual hotels through to large portfolios in New Zealand and the South Pacific.
Finally, our hotel brokerage team is unquestionably the most successful in the country, having completed approximately 90% of all major hotel sales (completed by agencies) that have transacted in the past five years. Recent transactions include: - Waldorf Stadium Apartments, Auckland; Best Western President Hotel, Auckland; CQ Hotels, Wellington; Former Amora Hotel, Wellington; Skotel Alpine Resort, Tongariro National Park; Hotel Coachman, Palmerston North; and Parklane Motor Inn, Auckland.
For further information please visit www.colliers.co.nz/services/hotels



Horwath HTL is a consulting firm specialising in the hotel, tourism and leisure industries, providing specialist consulting services to a wide range of private sector clients and public-sector stakeholders including developers, investors, funders, owners and operators. Horwath HTL is affiliated with Crowe Global, a network of more than 140 independent accounting and advisory services firms with 560 offices in more than 100 countries.

Tourism Industry Aotearoa is the peak independent organisation, leading New Zealand's large and diverse tourism industry. We exist to create an environment that helps the industry succeed and thrive. Our hotel sector represents the interests of over 140 members throughout New Zealand, including international chain, large independent and privately-owned hotels. TIA hotel sector members employ 10,800 staff nationally, with annual revenues of more than $1.17 billion.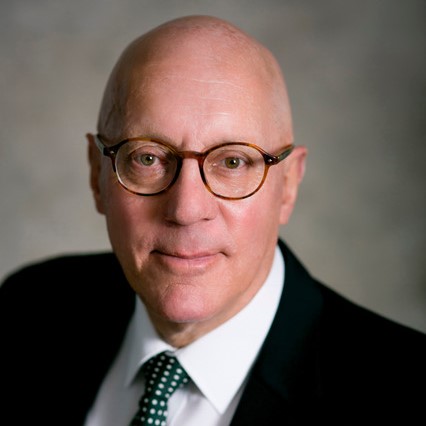 Mayor, Queenstown Lakes District Council
In December 2013, Jim completed five successful years as Chief Executive of Christchurch International Airport and was a government appointee to the CIAL board for six years before that. During his time at CIAL, he managed the airport through the period of and the recovery after the Christchurch earthquakes. He also oversaw the development of a new terminal, which was completed on time and on budget.
He has had extensive business interests in many fields, including construction, aviation, tourism, financial services, property, automotive, plant leasing, publishing and hospitality.
Jim has resided at Lake Hayes in New Zealand's South Island for the past 35 years, where he and his wife Karen have brought up two children – James and Victoria. In his home town of Queenstown, he has chaired several charities, council-sponsored working parties and community groups. His personal interests include jogging, reading and motorsport where he has competed nationally and internationally winning the national Class B Production Sedan Racing series in 2005.
Jim was elected mayor of Queenstown Lakes District Council in October 2016, by a "landslide" majority.
Jim was made an Officer of the New Zealand Order of Merit in 2014 (for services to Tourism and the community), a Fellow of the New Zealand Institute of Management in 2012 and given a Lifetime Achievement Award by the Queenstown Chamber of Commerce in 2014.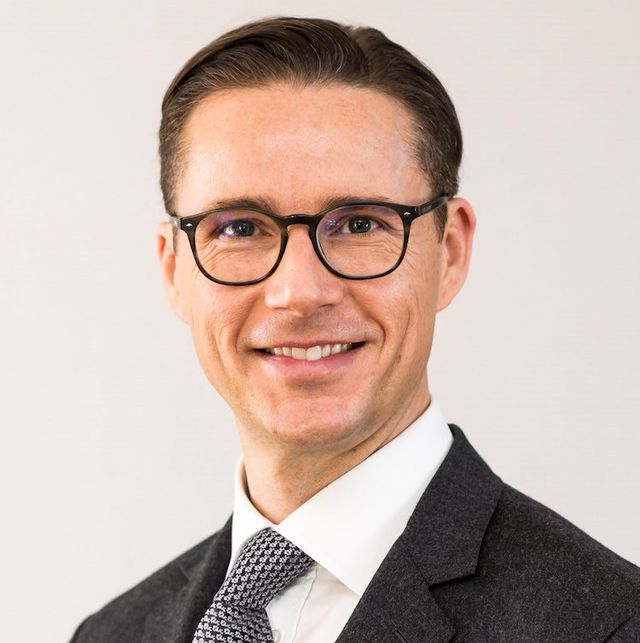 Global Business Director, Horwath HTL
James is the Global Business Director of Horwath HTL, the worlds oldest and largest Hospitality Consulting Brand and is responsible for 50 offices in 39 countries around the world.
Horwath HTL is famous for their expertise in the hospitality sector having written the first uniform standard of accounts, and for having the most experienced local experts in the business.
Originally from the world of advertising, James started in the hotel business in the best possible way, by accident, and has never left. James did a three-year management trainee course at the famous boutique hotel, Lydmar, in Stockholm before leaving to join consulting firm Overlook Hospitality Management with a brief to develop new products for the industry.
One of these became The Bench, which revolutionised the way performance data was collected and used in hotels. James was Managing Director of The Bench for five years before becoming Managing Director of STR Global, the company formed by the merger of The Bench, Deloitte's HotelBenchmark and Smith Travel Research.
A regular speaker at conferences and on television, James has appeared on CNN, The BBC, Bloomberg and others talking about the industry.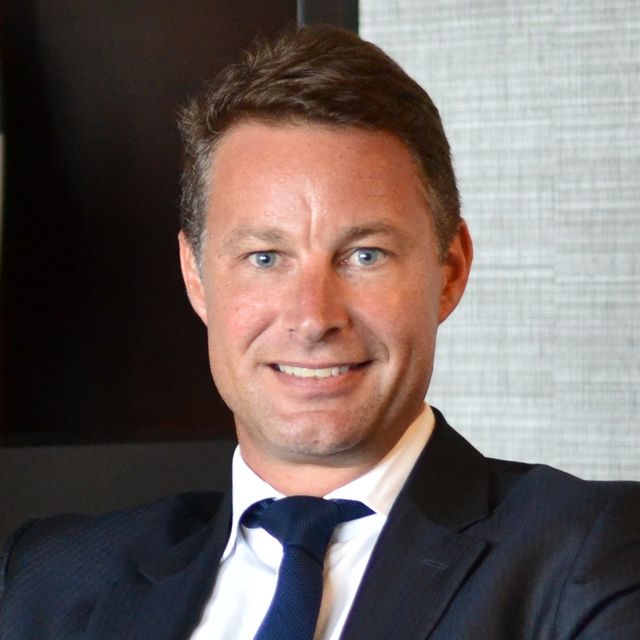 Senior Director Hotel Development Australia, NZ & Pacific,
Marriott International
Richard Crawford is Marriott International's Senior Director of Hotel Development for the Australia Pacific region. A New York Stock Exchange listed company, Marriott is the world's largest hotel company, operating 7,000 hotels under 30 global brands.
Richard co-founded Hobart's internationally acclaimed Henry Jones Art Hotel, which under his ownership was Australia's most awarded hotel. Other former business interests include Thrifty Car Rental Tasmania and travel wholesaler, Tas Vacations.
Richard has served as a Board member of the Tourism Industry Council Tasmania, The Skills Institute, Waterfront Business Community, Fahan School for girls, and Tennis Tasmania.
Following its acquisition of Starwood Hotels and Resorts in 2016, Marriott has a global team of more than 750,000 people, across 130 countries. The group's leading brands include Marriott, Sheraton, Ritz Carlton, Westin, W, St Regis, Le Meridien, Aloft, Moxy, EDITION, and Bulgari. Illustrating Marriott's rapid rate of global expansion, the company will open a new hotel - somewhere in the world - every 14 hours for the next three years.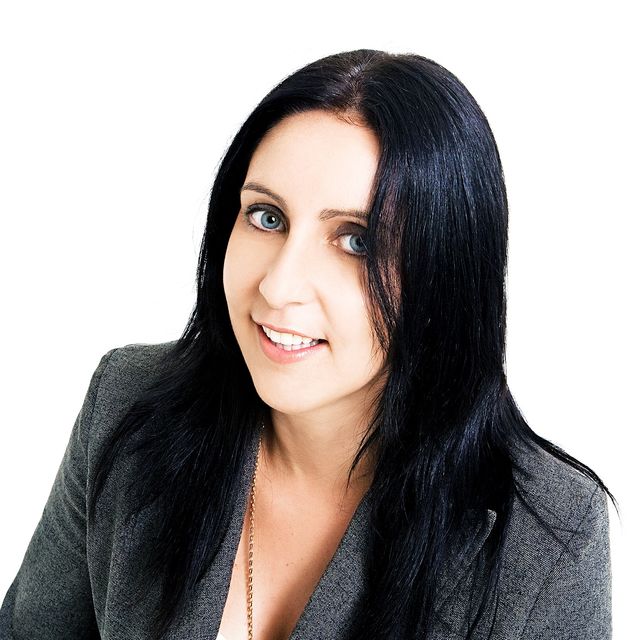 Managing Director, Capstone Hotels & Resorts
Clare, Owner and Managing Director of Capstone Hotels & Resorts, a 100% New Zealand owned tourism distribution & hotel management company. Capstone Hotels oversees accommodation and activity based businesses in some of the most beautiful locations in regional New Zealand. Capstone Hotels is working with up to 20 businesses ranging from luxury hotels & lodges through to mid-range hotels and activity operators.
Clare has been involved in the hospitality and tourism industry for over 27 years and has been privileged enough to have worked in all aspects of the industry from a variety of accommodation properties including lodges, health spa's and 5 star hotels both in New Zealand and off-shore along with activity businesses within the tourism sector.
Passionate about tourism, development within the industry and promotion of the regions, Clare has been a major contributor to local and regional tourism over the years and more recently stepped down as National President for Hospitality NZ after six years on the National Board.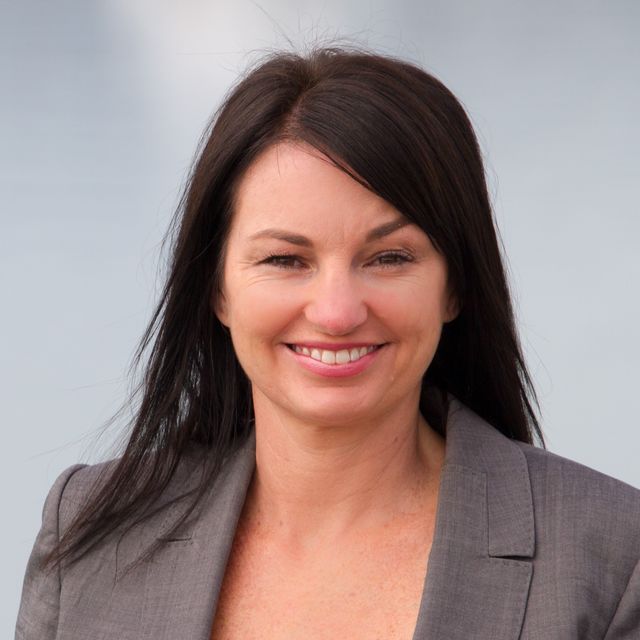 Chief Executive, Tourism Bay of Plenty
Kristin Dunne is CEO of Tourism Bay of Plenty and has worked in the tourism industry for the past six years. Kristin is a Fellow of Marketing and holds a Bachelor of Business Studies.
Prior to the tourism industry, Kristin held senior management roles at Vodafone and Woosh and has extensive marketing experience gained within DB Breweries, ASB BANK and Television New Zealand.
Tourism Bay of Plenty's Visitor Economy Strategy 2018-2028 is recognised as an exemplar within the sector as a framework for Destination Management and Kristin and her team were recognised by Regional Tourism New Zealand as the "Supreme Winner" in 2018.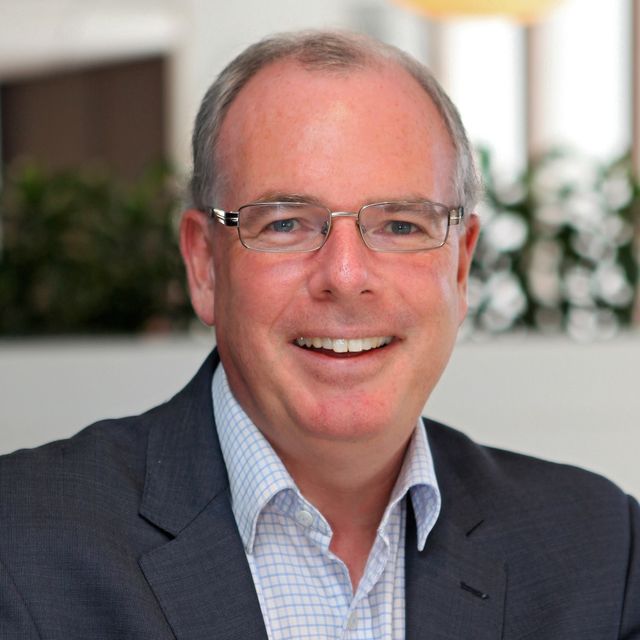 Managing Director, Horwath HTL New Zealand
Stephen jointly established the specialist tourism and leisure consulting practice, Horwath HTL (formerly Horwath Asia Pacific Limited) in 2002. With more than thirty-five years consulting experience in the New Zealand tourism industry, Stephen has also undertaken engagements in Australia, Fiji and the Cook Islands.
Stephen's enthusiasm and in-depth knowledge of the New Zealand tourism industry adds value for clients, by providing a well-balanced and sound approach to their specific needs and assisting clients to progress their business with quality information for decisions and strategies.
Stephen assists lenders, investors, funding sponsors, and purchasers/developers in both the public and private sectors, with the ability to quickly ascertain what financial and market analysis or research will be of most benefit.
Stephen's service lines include market demand analysis, financial feasibility analysis, market research, economic impact analysis and strategy development.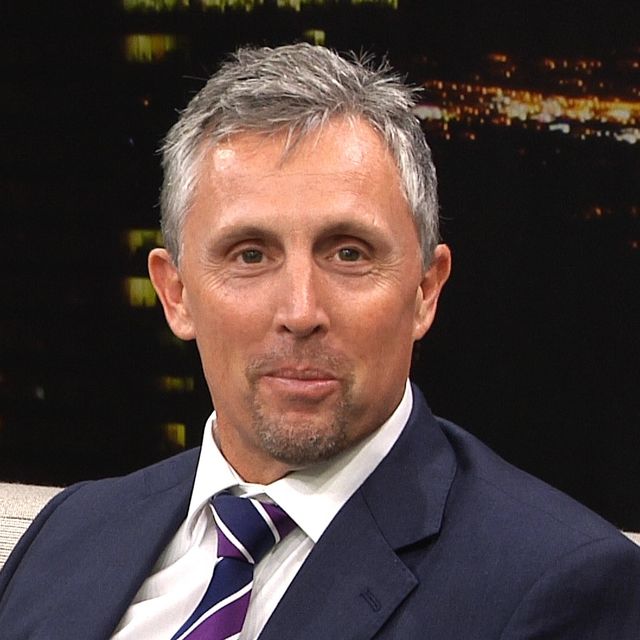 National Director, Hotels, New Zealand / South Pacific
Colliers International
Dean is recognised as New Zealand's leading hotel investment broker & advisor specialising in the disposal, acquisition and strategic consultancy of hotel and tourism assets in New Zealand & the South Pacific.
Dean is responsible for running the Colliers New Zealand Hotel Division, the largest team of hotel specialists in the country. Since 2015, Dean has sold over 25 hotels worth more than $580 million, and in recognition was awarded the New Zealand Commercial & Industrial Salesperson of the Year by the Real Estate Institute of New Zealand in 2016.
Dean also provides strategic advice to many institutional and private entities including; Precinct Properties, CDL, Russell Group of Companies, Heritage Hotels, Colwall Investments, Distinction Hotels, Reddy Group, Scenic Hotels, Auckland International Airport, Infratil and M&L Investments.
Recent assignments in new hotel development projects include operator selection services for InterContinental Commercial Bay, Auckland, QT Auckland Viaduct Harbour, Travelodge Auckland Wynyard Quarter & Mercure Auckland.
Dean joined Colliers International in May 2013 as National Director – Hotels. Prior to joining Colliers, Dean was Executive Vice President of Jones Lang LaSalle Hotels & Hospitality Group New Zealand & Queensland.
Dean also held a senior lecturing position at the University of Auckland between 1999 and 2011.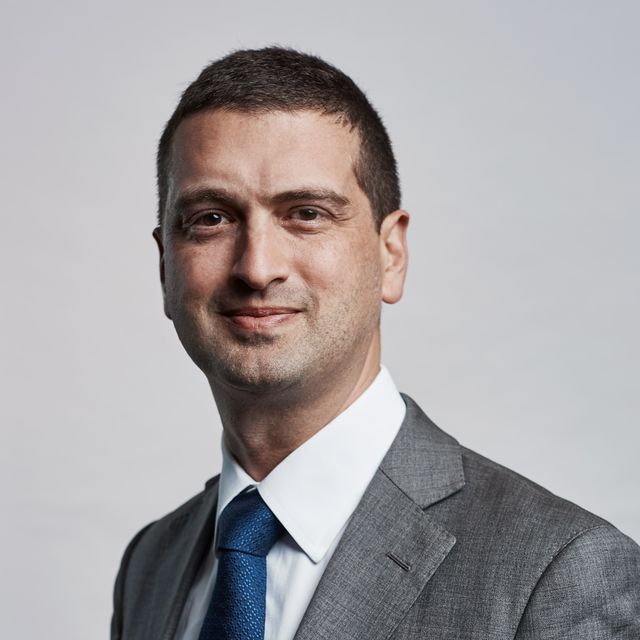 Senior Vice President Development & Franchise Pacific, Accor
Lindsay is currently employed as Senior Vice President Development & Franchise Pacific for Accor based in Sydney, Australia. In this role, Lindsay is responsible for the development and growth of the Accor network within Australia, New Zealand and the Pacific. Lindsay Is also responsible for the operations of the AccorHotels Franchise network which includes some 85 hotels across the region.
Lindsay's qualifications include a Bachelor of Commerce, Tourism & Hospitality Management, and Marketing.
Lindsay and his team are responsible for the development and growth of the Accor network across Australia, New Zealand and the Pacific, with hotels across the full market spectrum, providing a wide range of brand alignment, from the luxury Raffles, Banyan Tree, Fairmont, SLS, Delano, Sofitel, The House of Originals, Pullman, Swissotel, Mondrian, 25hours, MGallery, Art Series, Movenpick, Grand Mercure and Peppers brands, through the mid-market Mama Shelter, Mantra, Novotel, Mercure and Tribe brands to the economy ibis, ibis styles, JO&JOE, Breakfree and ibis budget brands.
During Lindsay's time in the development team, Accor has seen unprecedented growth to become the market leader with more than 385 hotels across the Pacific with more than 50,000 rooms and a further 5,000 rooms under development across the region.
Outside of Accor, Lindsay is a Board Member of the Garvan Research Foundation and Chairman of the Young Garvan Committee in Sydney.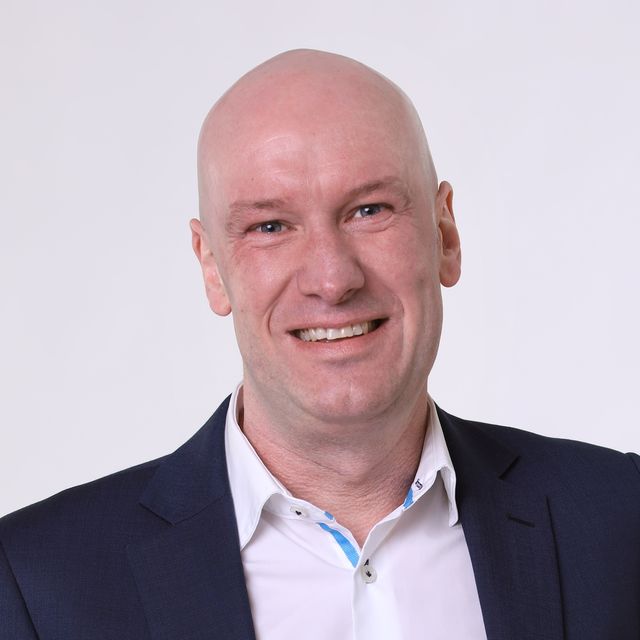 Chief Executive, Invercargill Licensing Trust
Chris Ramsay is a proudly born and bred Southlander. After graduating from Otago University, Chris began his career in the hospitality industry with Dunedin Casino. He has an extensive background in Marketing and Sales Management. Chris returned to Invercargill five years ago, driven by a passion for ensuring his three children got to enjoy the Invercargill upbringing that his wife and he had enjoyed!
Chris is Chief Executive with Invercargill Licensing Trust (ILT), which run 24 hospitality businesses including four motels and two hotels. As a community owned organisation, ILT returns $8.5 million annually in Donations to more than 400 Invercargill organisations. More recently, ILT has been granted a Resource Consent to build a $40 Million Hotel and Hospitality Venue in the Invercargill CBD.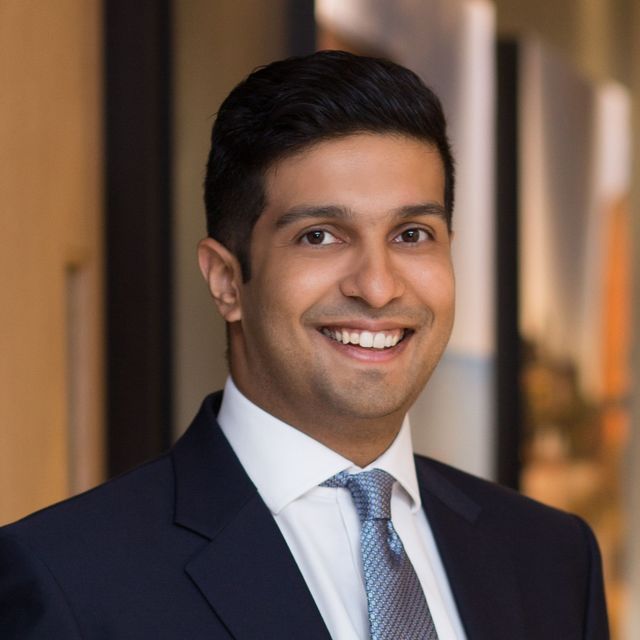 Senior Director, Development - Australasia & South Pacific,
InterContinental Hotels Group
Abhijay Sandilya is Senior Director, Development - Australasia & South Pacific at Intercontinental Hotels Group (IHG®).
In this role, Abhijay drives IHG's strategic growth and development across the Australasia region, encompassing Australia, New Zealand
and the Pacific Islands.
He plays a vital part in ensuring the company's long-term growth strategy is met and has played a key role in building IHG's recent record
breaking Australasian pipeline including IHG's global first voco Hotel.
Before joining IHG in 2016 Abhijay headed Whitbread PLC's international feasibility team being based out of Singapore, working on
a significant owned portfolio of Premier Inn assets. Prior to that he worked for the Jumeirah Group in Dubai, growing the group's hotels and
resorts portfolio in the role of Director of Development, Middle East, Africa and South Asia.
Abhijay has worked in seven countries and holds a Master's degree from Erasmus University's Rotterdam School of Management.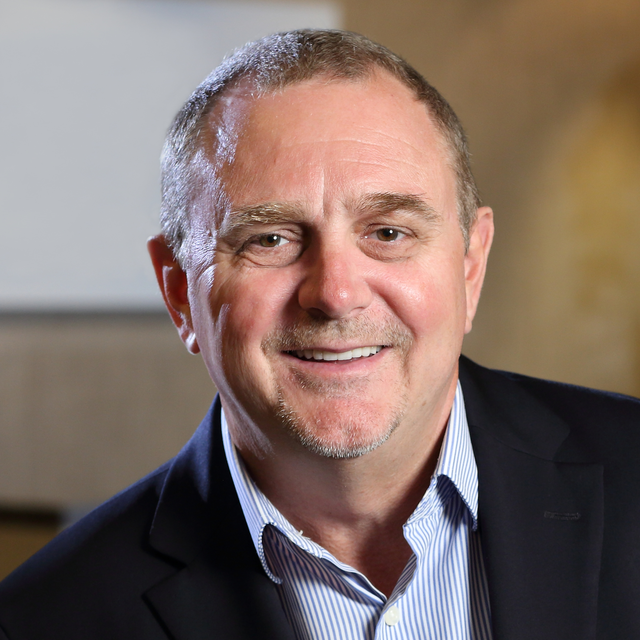 Vice President of Development, Australasia
Hilton Hotels & Resorts
Robert is currently the Vice President of Development for Australasia where his experience in hospitality spans 30 years; largely in finance, asset management and development roles.
Spending the first ten years of his career in various finance roles within the Sheraton organisation, Robert joined Hilton in 1997 as Area Director of Finance for Asia Pacific in Singapore. After becoming Hilton Vice President of Finance for Middle East and Asia Pacific in 2000, he returned home to Australia in 2007 to launch the Hilton development and asset management functions for Australia, New Zealand and the South Pacific.
Over his time in his current role, the Hilton portfolio for the Australasia region has grown from ten properties to currently more than forty trading and under development. In addition, Robert has been instrumental in the introduction of four new brands into Australasia, including Conrad Hotels & Resorts, Curio Collection by Hilton, DoubleTree by Hilton and Hilton Garden Inn.
Robert's qualifications include a Bachelor of Business degree in Accounting and Management and he is also a Fellow of CPA Australia.