The 2019 Hotel & Technolgy Forum is an opportunity for hotel GMs, senior executives and HR staff to discuss and debate the thorny issues and get the latest and most relevant information. There's also time for networking with your sector peers. Please note that Day One is not open to media.
Where: Cordis, Auckland

When: Day One - Wednesday 19 June 2019

Time: 9.30am

Registration from 9.00am

Tourism Update
Presented by
Sally Attfield, Hotel Sector Manager, Tourism Industry Aotearoa
APEC 2021 New Zealand
Presented by
Peter Cox, Chief of Operations APEC21 Programme
New Zealand Ministry of Foreign Affairs & Trade | Manatū Aorere
Employment Law Update
Presented by
Fiona McMillian, Partner, Lane Neave
Immigration Update
Presented by
Carl Andrews, Regional Relationship Manager, Immigration NZ
Revenue Management Panel: Launching the profit rocket
Smart Strategies to accelerate optimisation
Listen to revenue management experts share their insights and top tips so you can strategically optimise your perishable assets. This session will also focus on managing the short term implication of supply, lessons learnt from "special events" and the impact booking source and segment shifts have on your business.
Chaired by
Melissa Kalan, Director, ARMA
Panellists
Matthew Burke, Regional Manager Pacific, STR
Kevin Fee, Revenue Manager, Naumi Hotels
Roma Patel, National Reservations & Yield Manager, Sudima Hotels & Resorts
Todd Simms, Director of Revenue New Zealand, Fiji and French Polynesia, Accor
Technology Panel: In-room Guest Technology
Chaired by
Jackie Leat, Hospitality Lead, Fr@nk Innovation and Transformation
Panellists
Michael Chinnery, Group Financial Controller, Sudima Hotels and Hind Management
Jamie Ewen, Chief Executive, Seveno
Glenn Hallam, Launch Manager, SKYCITY Hotels Group
Grant Wilkins, Consultant, HoneyBadger Technologies
The changing world of distribution; we now live in an internet world
Presented by
Malcolm Hazelton, Director of Sales New Zealand & South Pacific, TravelClick, an Amadeus Company
Hosted by Tourism Industry Aotearoa & Horwath HTL
Tourism Industry Aotearoa and Horwath HTL are the proud hosts of the 2019 Hotel Forum Wednesday 19 June at The Cordis, Auckland.
Tourism Industry Aotearoa is the peak independent organisation, leading New Zealand's large and diverse tourism industry. We exist to create an environment that helps the industry succeed and thrive. Our hotel sector represents the interests of over 140 members throughout New Zealand, including international chain, large independent and privately-owned hotels. TIA hotel sector members employ 10,800 staff nationally, with annual revenues of more than $1.17 billion.

Horwath HTL is a consulting firm specialising in the hotel, tourism and leisure industries, providing specialist consulting services to a wide range of private sector clients and public-sector stakeholders including developers, investors, funders, owners and operators. Horwath HTL is affiliated with Crowe Global, a network of more than 140 independent accounting and advisory services firms with 560 offices in more than 100 countries.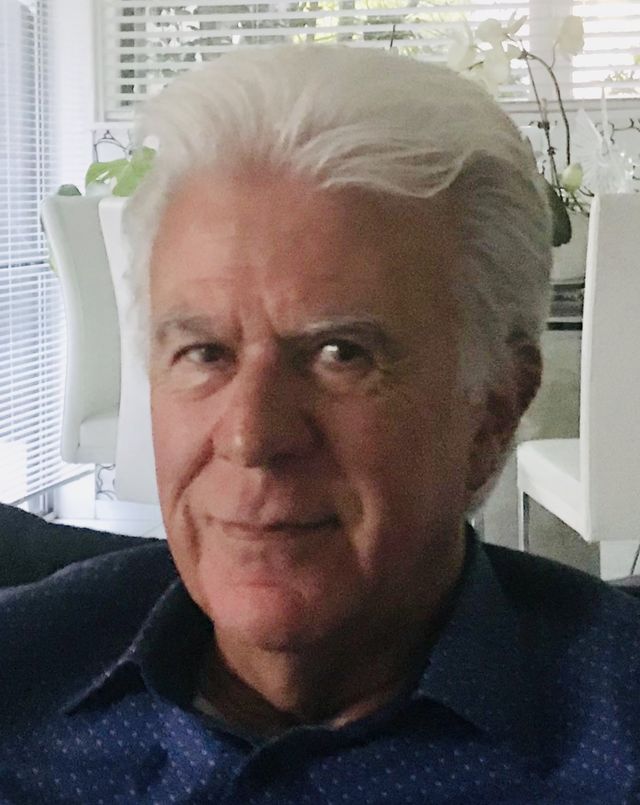 Regional Relationship Manager, Immigration New Zealand
Carl is currently one of three Auckland based Immigration Relationship Managers working with Employers, Recruiters and other organisations throughout the Auckland / Waikato and Northland Regions.
His focus is on assisting employers who have skill shortages, understand Immigration policy and process options and to help them connect with skilled migrants in on and off-shore markets.
Carl's portfolios include, but are not limited to, Engineering, Marine, Information Technology and Creative Sectors.
Prior to Joining the Relationship Manager team, Carl managed the Auckland Central and Manukau branches and comes with over 30 years' experience within Immigration.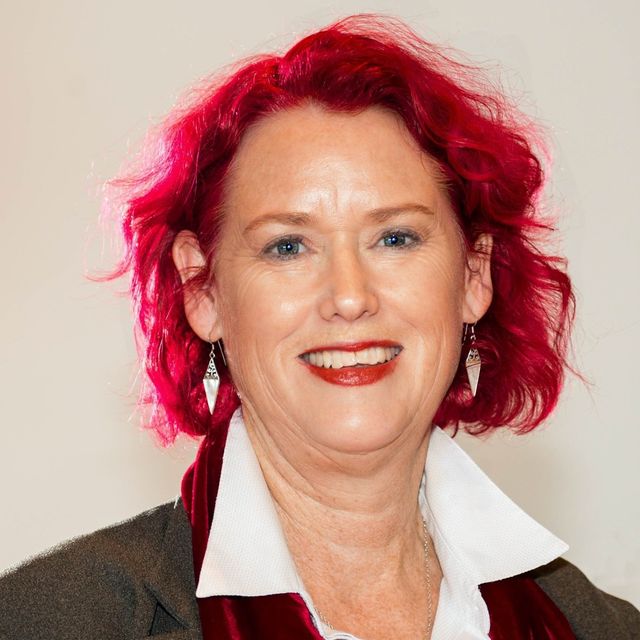 Hotel Sector Manager, Tourism Industry Aotearoa
Having worked in the logistics industry in both NZ and offshore in senior roles for 20 years, Sally was tempted back to New Zealand to work on Rugby World Cup 2011. Joining TIA in March 2014 provided Sally with the opportunity to develop the hotel relationships she made during the RWC and to advocate on their behalf. Sally spends lots of time travelling the country meeting with hotel sector members, updating them on TIA initiatives and finding out what TIA can do to support them.
In 2018, Sally was elected President of Skål Wellington and Vice President of Skål New Zealand. Skål is a global organisation of travel and tourism professionals.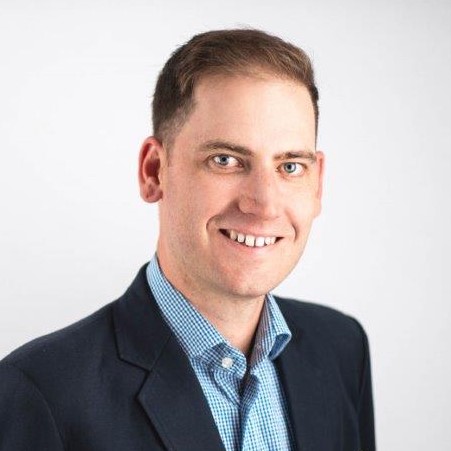 Regional Manager Pacific, STR
Matthew is the Regional Manager – Pacific STR - leading the growth in the Pacific, Japan and Central South Asia. He has over a dozen years of experience in hospitality with a specialisation in revenue management.
With a passion for analysis of the hospitality industry he works to increase the engagement in hospitality data intelligence and clarify the decision making for hospitality, research and investment companies across the regions. Matthew frequently presents the latest trends and updates at industry events in the region.
STR track supply and demand data for the hotel industry and provide valuable market share analysis for global hotel and investment companies and agencies across the globe.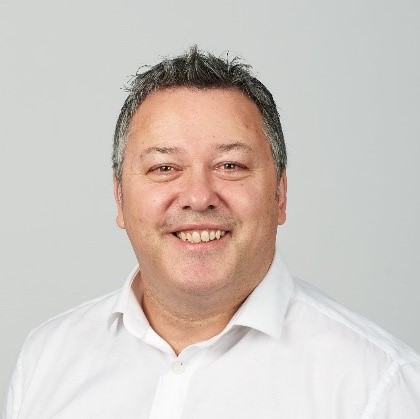 Group Financial Controller, Sudima Hotels and Hind Management
Michael Chinnery is the Group Financial Controller of Sudima Hotels, the national hotel group known for its commitment to sustainability and accessibility, and Hind Management, the manager of high-performing, strong yielding international hotel and commercial accommodation facilities.
Michael has 30 years' experience in the hospitality/tourism and property sectors, and nearly 25 in financial control roles. He joined Sudima Hotels and Hind Management as Group Financial Controller in 2011. Under his stewardship the Group has risen to an annual turnover in excess of $50 million, which is expected to double by 2023. Sudima Hotels is currently undergoing a significant expansion phase, with several new properties and management contracts to start in 2019 and 2020 and more under development.
In addition to his financial management responsibilities, Michael manages the Group's IT department. He led the set-up and centralising of the financial hub into the support office in Auckland, and over the past two years has been instrumental in driving the IT strategy, leading the transformation from on-premise to cloud-based software technologies.
Michael previously worked for organisations including The Regent Auckland, Tourism Auckland, Burnbrae Hospitality Group, RL Investments and Melview Group. He holds a postgraduate Diploma of Business Administration from the University of Auckland.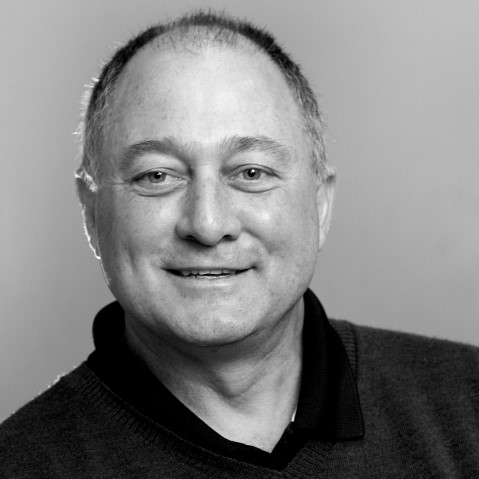 Chief of Operations APEC21 Programme
New Zealand Ministry of Foreign Affairs & Trade | Manatū Aorere
In my role as Chief of Operations for APEC21, I am tasked with providing leadership, assurance and connectivity across events planning and delivery to ensure the operational success of New Zealand's APEC hosting year. This includes the planning and implementation of all APEC events and associated logistics (e.g. accommodation, transport, venues) in line with the established hosting objectives, the expectations of the Government and within the allocated funding. My responsibility includes working in close partnership with New Zealand Police, host cities, other key stakeholders and alongside APEC21 Programme leaders responsible for APEC policy and maximising the opportunities from the hosting year.
Prior to this role I worked at Sport New Zealand in Wellington for 12 years. For much of that time I was Manager Major Events providing end-to-end strategic and operational support to over a hundred mega/major sporting events in New Zealand. The work spanned feasibility, prospecting, bidding, agency coordination, risk management and mobilising early interventions or support when events went off-track. More recently I added roles as Manager High Performance Facilities overseeing development of a network of world-class daily training environments in our targeted sports, Acting Manager Stakeholder Engagement and as Head of the Culture Team at Sport New Zealand when I led the organisation through a wonderful period of significant cultural growth and behavioural reflection.
I have always been motivated by the desire to create value for society and to help people explore and grow to their full potential. Major events have been a wonderful way to do this through the variety of benefits they offer and the stretch they demand from those working on them and participating in them.
I live in the small Wairarapa town of Featherston with my wife Anna. We have five children, three of whom are still at home. My other passions include farming, football, volleyball and learning.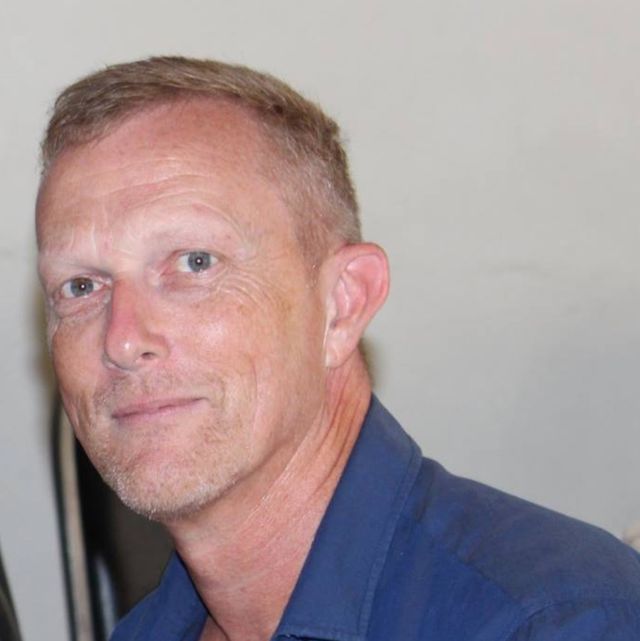 Chief Executive, Seveno

Over the past 15 years Jamie has focused on creating solutions powered by existing and emerging technologies into single touch points designed to deliver great user experiences.
Jamie has worked across a number of industries and geographies including media, telecommunications and hospitality in New Zealand and South Africa.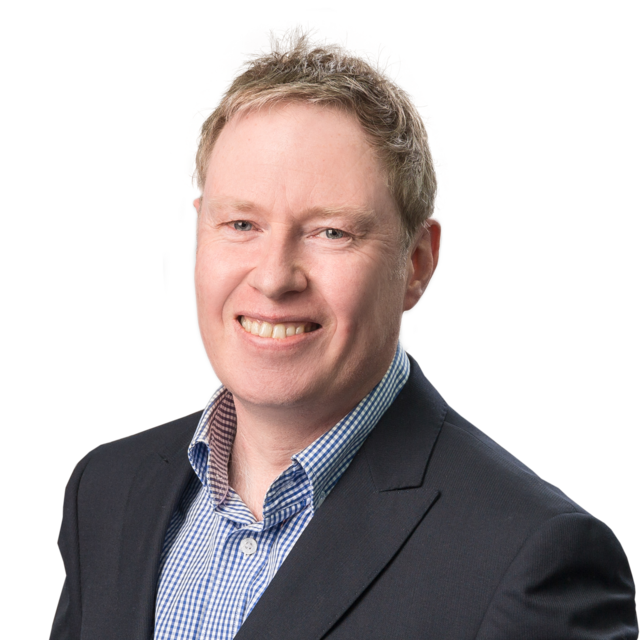 Revenue Manager, Naumi Hotels
Graduating with a Bachelor of Commerce, Kevin began his working life in accounting. Upon entering the travel industry in the 1990's with Ansett New Zealand, he moved into Revenue Management shortly thereafter. A short-lived return to accounting was followed by a move to Scenic Group for fourteen years.
Kevin recently moved to Naumi Hotels.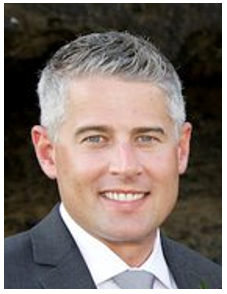 Launch Manager, SKYCITY Hotels Group
Glenn Hallam serves as the Launch Manager for SKYCITY Hotels Group leading the opening of SKYCITY Horizon Auckland, the latest addition to their hotel collection.
Overseeing the development, brand and guest experience of Auckland's latest 5-star architectural masterpiece that aims to connect guests with an authentic experience enabled through thoughtful use of technology. Glenn is also involved in developing SKYCITY's new hotel in Adelaide which is currently under construction.
With more than 18 years' experience in General Manager roles in the hotel industry internationally and locally, Glenn has successfully led and managed renowned brands through multi-million-dollar major transitions and launches, having originally started his career in Auckland.
Prior to joining SKYCITY Hotels Group, Glenn served as the General Manager of Sculptureum & Rothko, Matakana on his return from 13 years living in London and Singapore where he led the brand development and launch for glh. Hotels.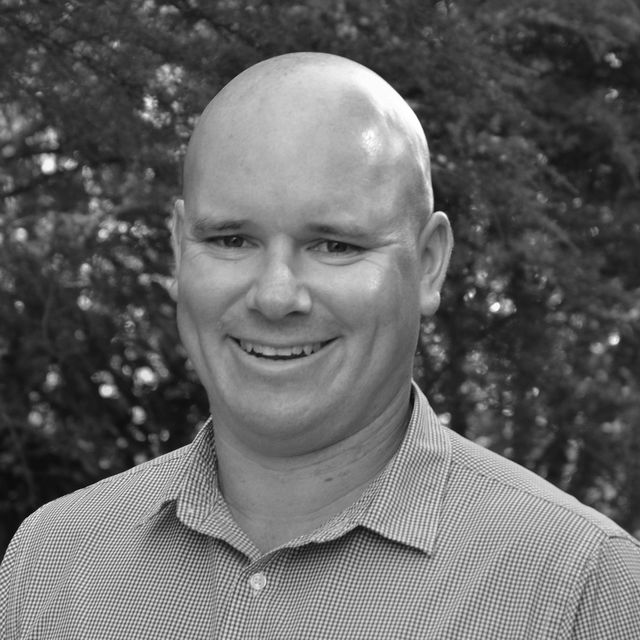 Director of Sales New Zealand & South Pacific,
TravelClick, an Amadeus Company
Malcolm really likes talking all things hotels and genuinely loves what he does. He speaks to real world scenarios for technology and sees it as an enabler for hotels to understand the customer journey.
Malcolm's hospitality journey has been a 27 year one thus far, starting with SPHC Hotels as a porter. He completed their Corporate Trainee program and then worked in various management roles across New Zealand and Australia before "falling" into IT installing PMS systems with Micros Fidelio (some of the first Opera installs which is why he has no hair!).
He joined Accor in 2001 as Regional IT Manager for New Zealand, South Pacific and Japan as they grew from 8 hotels to 26 hotels across the portfolio.
In 2007 he moved to the Waikato to oversee all the non-gaming facets of SKYCITY Hamilton as firstly IT & Property Manager and then the Operations Manager.
A call from an old boss and he find himself back in the everchanging technology and distribution world, representing TravelClick, an Amadeus Company, across New Zealand and the South Pacific helping customers know, acquire, convert & retain guests.
Malcolm resides in Cambridge with his young family.
Founding Director, ARMA
Melissa Kalan is the Founding Director of the Australian Revenue Management Association (ARMA), providing revenue management education to the wider accommodation industry and educational institutions.
Her life philosophy is centred on the principle of "always learning", and with this she empowers organisations to lead a revenue management culture from the top down that influences both profits and staff retention.
Her background includes revenue management positions within Qantas Airlines domestic and international networks, and The Ritz-Carlton, Hotel Company where she held the role of Director of Revenue Management for their two Sydney properties The Ritz-Carlton, Sydney and Double Bay.
Melissa implemented best-practice techniques at various Ritz-Carlton properties in the Asia Pacific region and wrote the first nationally accredited VET short course in revenue management and the Graduate Certificate of Revenue Management in partnership with Torrens University Australia.
With a passion for revenue management and always considering herself a "student to the discipline", Melissa is creating a fast-growing global network of revenue management focused professionals and organisations.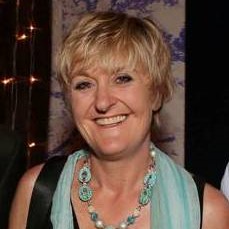 Hospitality Lead, Fr@nk Innovation and Transformation
Jackie specializes in delivering Hospitality Technology for hotels across New Zealand as well as holding a role as, IT Manager at Millbrook Resort.
Jackie has worked in IT for 30 years and now focuses on delivering technology in retail and hotels.
Jackie was instrumental in the planning of the systems for the New Zealand International Convention Centre and SKYCITYs five-star hotels in Auckland and Adelaide in 2018 and now consults to hotels throughout New Zealand planning technology roadmaps and assisting with change.
Over ten years at Millbrook Resort, Jackie is currently implementing all facets of infrastructure and interfaces on a roadmap for a world class digital customer experience. This will strengthen the direct mobile engagement with their guests and bring quantifiable benefits to the Resort.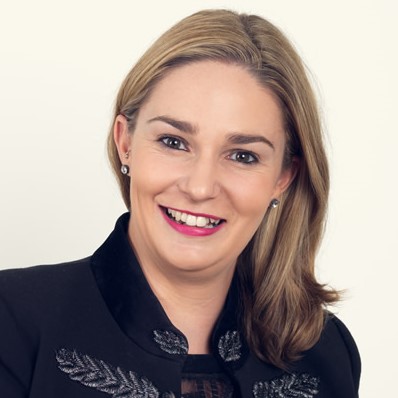 Partner, Lane Neave
Fiona specialises in assisting employers with all employment law related advice involving all processes from restructurings to disciplinary matters. She has built strong relationships within a number of different industries including corporate, tourism and manufacturing.
Fiona has a hands-on style of practise which involves working in a business as opposed to working alongside it. This is where Fiona's Human Resources experience comes in. Fiona often undertakes HR audits and internal investigations and assists with the day to day HR functions of a business.
Although Fiona is based in Auckland she works with clients in all parts of the country. Fiona regularly presents employment law seminars around New Zealand.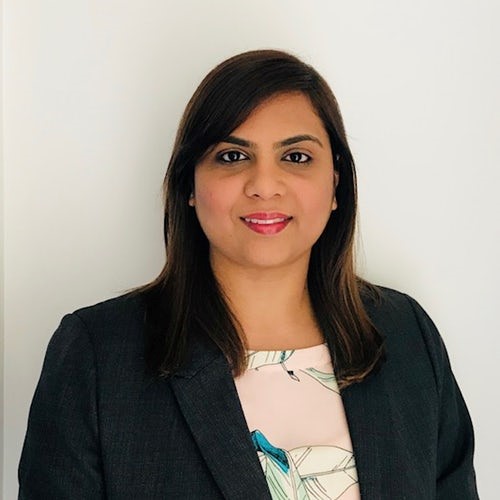 National Reservations & Yield Manager,
Sudima Hotels and Resorts
Roma is the National Reservations & Yield Manager for Sudima Hotels where she leads the Central Reservations team and is responsible for strategic rate distribution and optimisation to maximise revenue through various channels.
Having held various roles within the Hospitality industry over 17 years, Roma has developed in-depth knowledge and passion for Revenue, Distribution & Technology. Roma was the Winner of 2018 NZ Hotel Industry Revenue Manager of the Year Award by ARMA.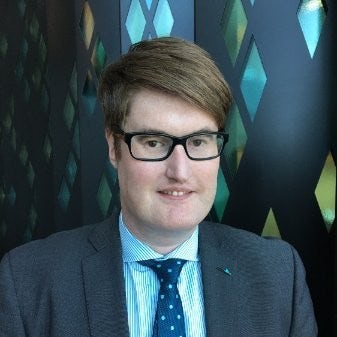 Director of Revenue, Accor New Zealand, Fiji and French Polynesia
Todd Simms is based in Auckland as Director of Revenue Accor Hotels New Zealand, Fiji and French Polynesia. Todd has spent 17 years with Accor in both New Zealand and Australia, most of this time has been in revenue management from hotel-based roles to corporate office. Todd leads a high performing revenue team across more than 40 business units.
Todd is also part of Accor's regional executive committee defining the topline strategy and performance. Todd also enjoys working with industry partners to better understand and share knowledge in revenue management across the region.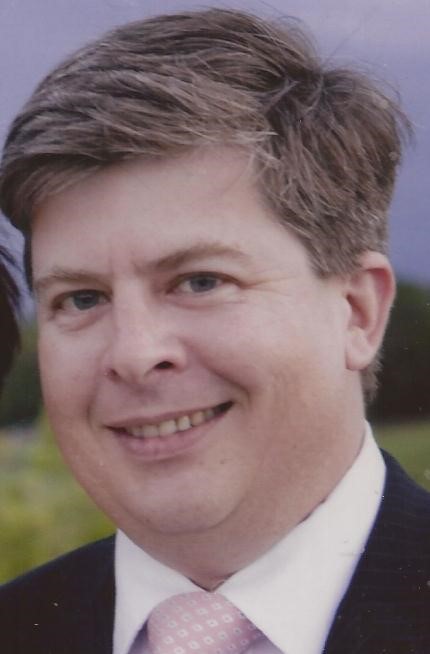 Consultant, HoneyBadger Technologies
A seasoned technology professional with 30 years' experience in the hospitality sector. An internship at Holiday Inn more than 3 decades ago launched a career that has spanned hotel operations, finance, IT and guest technologies.
In 2018, after holding executive level positions for global guest technology companies, Grant now consults to HoneyBadger Technologies and other tech companies in the region, providing guidance on operations, marketing and technology platforms.